Just a few hours after the New Year started, animal lovers from Cartagena, Colombia, were shocked and saddened to learn the story of a stray – now named Saori – who was rotting and starving to death while surrounded by dozens of locals and out of towners enjoying the festivities. The stray, probably born on the streets of the tropical city, didn't know what love was, but on January 1st, her life would forever change thanks to compassionate strangers and a Facebook post.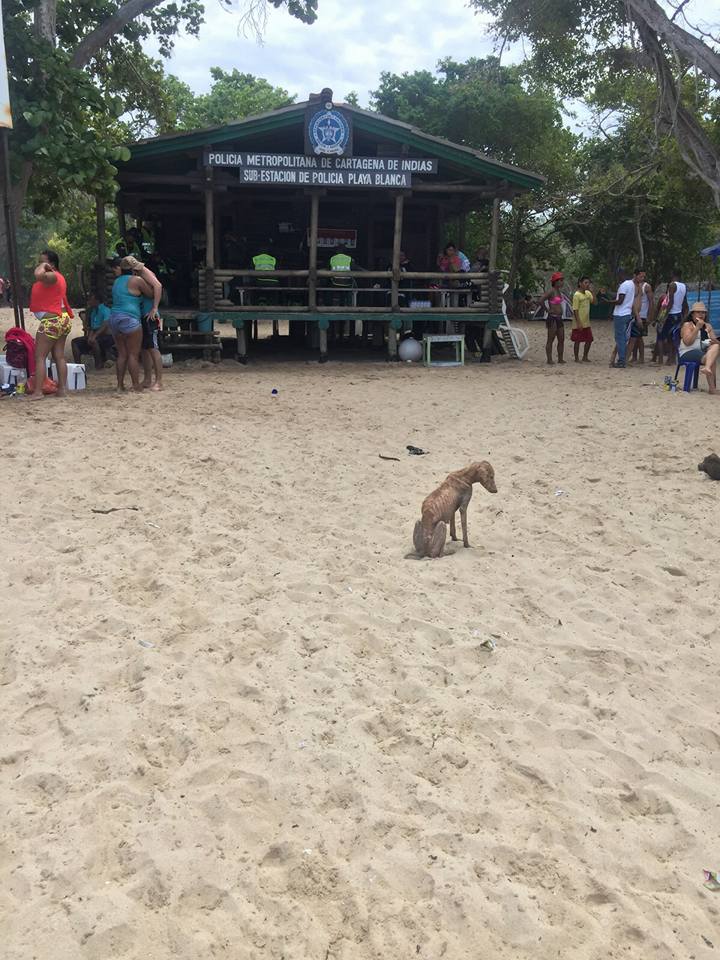 Someone visiting the nearby small island of Playa Blanca captured the sad image above and immediately turned to social media and local animal rescuers to help the "invisible stray dog. The pet was sitting in front of a local police station, where not only police, locals and visiting tourists stood making plans for the new year, and even though officers and islanders knew of the dog's existence, no one did anything to help her.
Saori was probably begging to be noticed and helped, and thanks to that image, her rescue and life change was just hours away.
The Facebook post pleaded for help:
"Could someone with a car please help us, we need someone who is willing to drive us to Playa Blanca to pick up this poor dog up and bring her to the clinic. I will never understand how people can go to Playa Blanca and see a dog in such a horrible state and continue to eat their lunch and not even share a bite of food with the dog. It is inhumane!"
Thankfully, a day later Cartagena Paws rescue secured transportation for the neglected dog. Saori was rushed to a vet clinic where Dr. Jairo found the pet suffered from skin ailments and advanced starvation. She was given fluids and was slowly given wet dog food, however Saori wouldn't eat anything.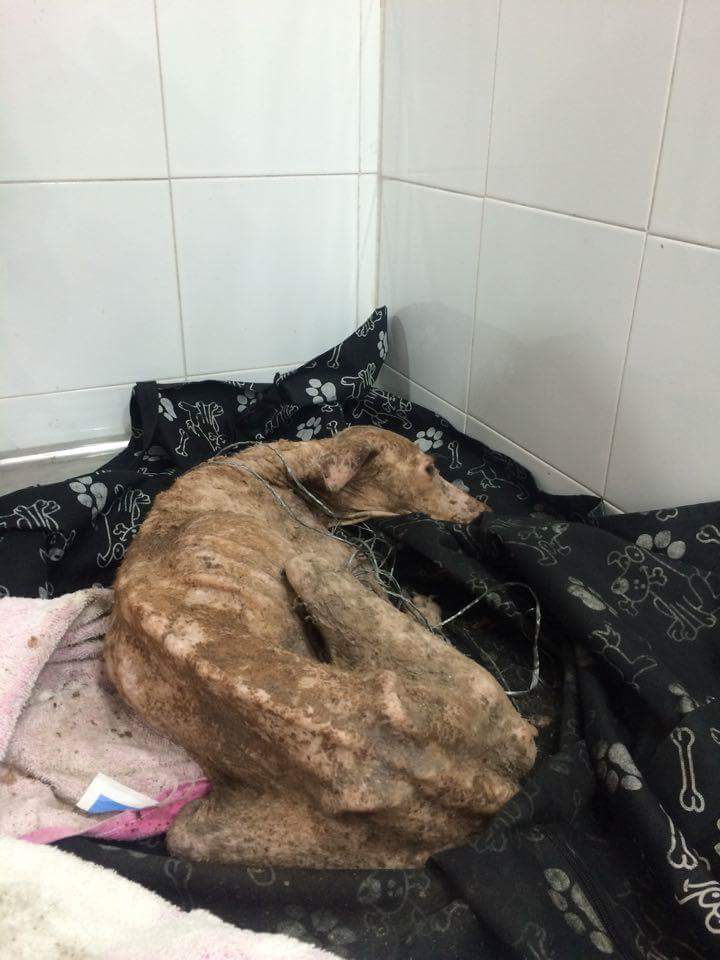 Accustomed to eating garbage and food scraps, rescuers slowly introduced chicken pieces and rice and the former stray started eating on her own.
Shawna-Lee, founder of Cartagena Paws, says the plan is to nurse Saori back to health and later transport her to a different city, Cali, where the dog will finish her healing process. The organization is collecting funds to cover all medical expenses and transport.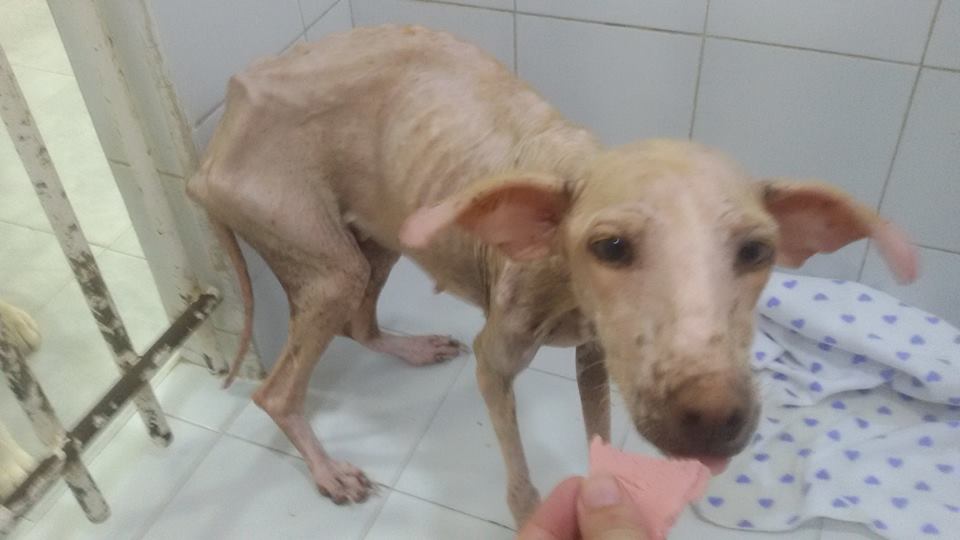 Saori has been under veterinary care for two days now and has shown great signs of improvements. She is a sweet-natured dog who was looking for was a bit of love.
It seems 2016 will be Saori's year. She has been rescued and is on the right path to a better life.
If you're interested in learning more about Saori and how you can help, please contact Cartagena Paws on their website or Facebook page.