N
Are you struggling to find the right dog food for your pet? There are so many options on the market today that makes it almost impossible to find that one that is right for your dog and one that you'll feel good giving to them. If you're dealing with this problem, you should take a look at Nulo dog foods – they have everything that a dog owner loves in their pet foods.
Nulo is known to take dog nutrition seriously and to fulfill all pet needs, that's why its name is a combination of nutrition and love.
Background
Nulo was founded by Michael Landa in 2009/10. Landa started his journey of making pet food by starting with a dog-sitting business in Southern California in 2001. While he was doing this job, he started to notice that a lot of the pets he was watching – both dogs and cats – required their pet sitter to administer medication (i.e., insulin for diabetes). He says that the engineer in him is what made him question what was causing the problem and how it could be solved.
As he contemplated what was causing these problems in pets, it also caused him to wonder if it was all connected to their diets. Pet foods that were high in carbs, high on the glycemic index and low in meats were the leading cause of health problems in pets. After connecting with a scientist, Landa began to research pet foods, nutrition, and the pet food industry, all to learn everything he could about ingredients and pet food formulas – that's when he decided to make Nulo pet food.
Nulo is known for its freestyle range of pet food, but it's not yet popular in the pet food markets. The reason that it's not popular is that it's considered to have one of the most protein-rich and nutrient-dense formulas on the market.
Some of the brand's key features include:
Protein-rich dog nutrition
Low in carbs
Features a patented probiotic formula
Grain-free recipe
Chicken-free dog food recipes
All of these features appeal to pet owners who are wary about allergenic proteins. One of the downsides is that Nulo is on the pricier side when it comes to the market, but if it's in the best interest of your pet, does it matter?
Product Line
Nulo produces two food brands: Freestyle and MedalSeries for dogs, and each comes in five different variations:
High Protein Kibble. The first few ingredients of this recipe are always a kind of meat protein. They are grain-free recipes and are formulated for a lower glycemic index to ensure that your pet has ample energy and stable blood sugar. Each recipe also contains the brand's patented probiotic blend.
Pate Recipes. They offer 13 oz. Moreover, 16 oz. can sizes, each of which have been found to provide ample nutrition and protein to support your dog between meals. Each recipe features lower carbs to help support a healthy weight in any breed and age of your dog. They are made without carrageenan, corn, wheat, soy, artificial colors, or artificial flavors.
Shredded or minced pouched foods. There is no tapioca, potato starch, gum, or additives in this recipe list of this type of food. Each was designed to support the lean muscle mass and a healthy lifestyle in your dog. Each recipe contains six ingredients or less to provide complete nutrition to your pet, and they are each packaged into individual 2.8 oz. pouches.
Limited Ingredient Kibble. This recipe is made without common irritants, and allergens including chicken, eggs, chicken fat, tapioca, peas, white potatoes, or pea fiber. You will also find that Nulo uses their patented probiotic in this food to help promote digestive and immune health in dogs that need this support the most.
Pros:
Buying Nulo supports a small business which is important to some pet owners. For some, this might be the only reason to purchase this food or become brand loyal to Nulo
Readily available for purchase in big box stores such as PetSmart
Freestyle offers more recipes and freeze-dried recipes
MedalSeries are easy to find in pet stores
Nulo freestyle is conveniently available online through retailers such as chewy.com
All their food offers high-protein-based nutrition as well as being completely grain-free
Each food brand comes with multiple variations of recipes to best suit every need a dog might have
Nulo dog food features a low carb diet that is best suited to keeping your pet at a healthy weight
Nulo features five different styles of food variations that will match whatever type of food your dog will enjoy, for instance, pate and kibble foods.
Cons:
This is on the pricier end of dog foods
Some might consider the high protein and grain free diet as bad for their dog
MedalSeries can be found in stores, whereas Freestyle must be bought online
Recall History
As of right now, there are no recalls on Nulo pet food. Which means that no pet owner who uses this food has found anything wrong with the product and no harm has been caused to a pet. Because of their no recall history, there isn't any reason to question the safety of Nulo.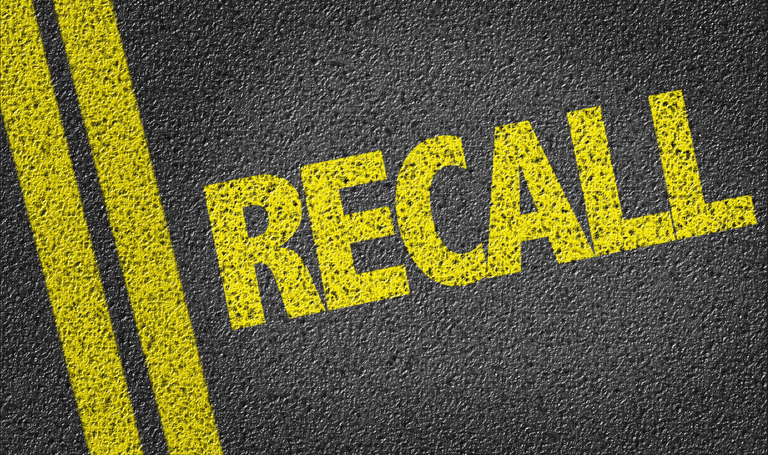 However, it would be best if you kept in mind that Nulo is less than a decade old, and it doesn't provide any detailed information regarding who is producing the Nulo pet food.
If you're looking for a brand of food for your dog that designs its food around what your dog's needs might be, then Nulo is the best option for you. While it might be a more expensive brand of dog food on the market, it does contain many benefits for your dog.
They feature a wide variety of their recipes that are designed to help match whatever needs your dog might need (i.e., puppy food, senior food, probiotics). Before making your decision on your next brand of dog food, check out Nulo first to see if it fits your dog!