A compelling story of the lasting solution to a decade-long roaming dog problem for one Native Community. Animal Rescue Corps U.S. and Canadian field teams spend three weeks on the ground in Northern Quebec implementing a precedent-setting humane solution for a long-term issue with unclaimed, roaming dogs.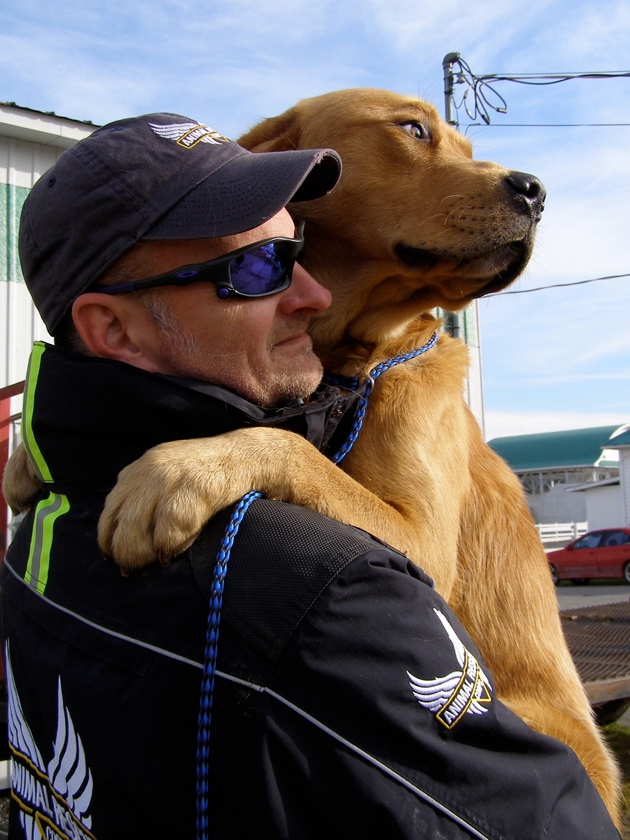 Animal Rescue Corps (ARC) collected more than 200 roaming dogs this past weekend from a First Nation community about six hours north of Montréal and operated a free sterilization clinic for residents' animals at the request of the Conseil de la Nation Anishnabe de Lac Simon.
The Lac Simon community has had a large population of roaming dogs for more than 30 years and the traditional method of addressing the issue was through "culls" or "roundups", during which animals were captured then put to death by means of gassing or shooting.
"We are honored to offer Lac Simon a humane and lasting solution to their roaming dog issue at no cost to their community," said ARC President Scotlund Haisley. "This is an unprecedented project for this community and we hope it serves as a model for others."
Lac Simon residents came in droves with their dogs and cats to participate in the spay/neuter clinic. Veterinarians from the Clinique Vétérinaire du Vieux Village worked over the weekend to sterilize more than 160 animals. ARC is still in Lac Simon collecting the last of the roaming dogs, who range from small terriers to medium huskies to large Shepherd mixes. Two extra large dogs, a St. Bernard and a Great Dane, were found in particularly bad shape, both malnourished and lethargic, but still trusting and ready to start down their road to recovery.
"We are grateful for this collaboration with Animal Rescue Corps," said Lac Simon Director of Housing Terry Babin. "It will have a lasting, beneficial impact on both the people and the animals of our community."
ARC transported the unclaimed dogs and five surrendered cats to a temporary shelter ARC set up about nine hours south of Lac Simon at the Brome Lake Fairgrounds. Each dog received a veterinary exam, appropriate vaccinations and any necessary immediate medical treatment. Daily care was provided until the dogs were placed with partner shelters and rescue groups in Canada and the U.S.
Animal Rescue Corps performed this rescue in conjunction with: Ady Gil World Conservation, American Dog Rescue, The Arthur E. Benjamin Foundation, Robin Sugg, Cathy Kangas, Margaret Marshall and DART Nova Scotia. The International Fund for Animal Welfare donated much-needed medical supplies to make this operation possible.
Anyone wishing to donate or volunteer to support the rescue efforts should visit www.animalrescuecorps.org/ways-to-help or email [email protected]. For more information about Animal Rescue Corps, please visit www.animalrescuecorps.org.
[dcs_head top="0″ color="#666666″] [/dcs_head]
Editor's note: I spent an enlightening hour on the phone with Scotlund Haisley yesterday discussing ARC and it's mission. We've been watching with interest since they got off the ground in January, and have been impressed with what we've seen. ARC's approach is complete, addressing medical treatment, rehabilitation, rehoming, community education, sterilization, and lingering long-term issues that other rescue organizations forget about once the crate door slams. This is rescue done right.