A rare and precious friendship reminiscent of The Fox & the Hound is making headlines the world over as animal lovers delight at the unlikely love story of Anuska and Sadie.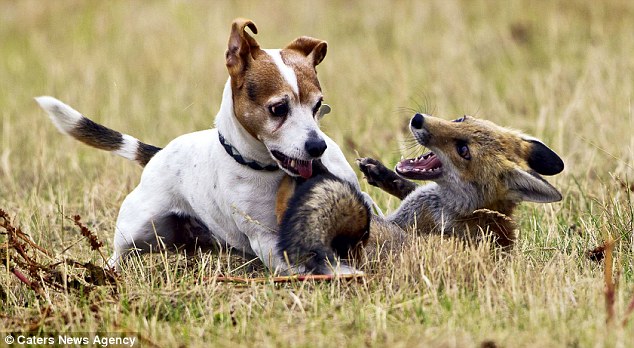 Anuska and her siblings were orphaned when their mother was run over by a car. A farmer rescued them from the side of the road and raised them in his home for a few weeks – in the company of his Labradors.
The farmer eventually found homes for all of them, and Anuska was taken in by Brian Bevan and his wife, Jacky.
The couple says Anuska and their dog Sadie bonded immediately, and have become inseparable.  They share walks together, and Brian Bevan says that  Anuska has become obsessed with playing fetch – the eight-month-old is already matching Sadie's speed.
Anuska and Sadie will live out their days together, perhaps not as nature intended, but in an unusually adorable partnership formed by chance.
all images © Brian Bevan/Caters