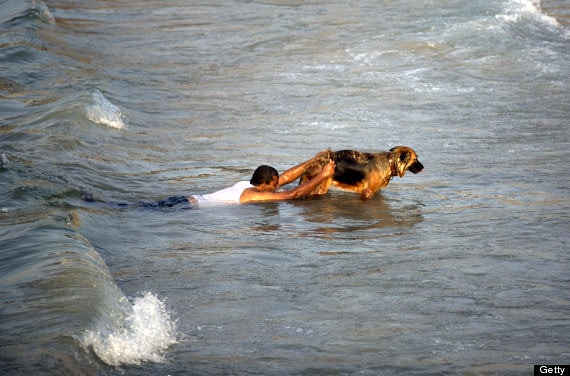 Hassan Kasskin, a 44-year-old Palestinian man, enjoys spending time on the beach in Gaza City with his dogs. But rather than just play, he is teaching them how to save people who have been stranded in the Mediterranean Sea.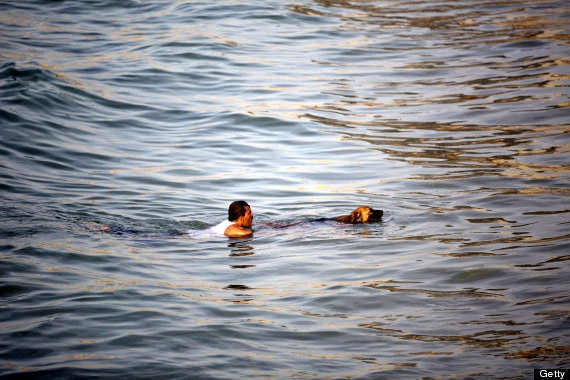 In October, dozens of Palestinians were killed when a boat carrying over 300 people capsized off the coast of Malta. Earlier in the month nearly 360 out of 545 migrants from the African country Eritrea were killed in a shipwreck off near the Italian island Lampedusa.
According to the New York Times, each year tens of thousands of migrants and asylum seekers try to cross the Mediterranean, "despite treacherous conditions and an uncertain reception in Europe." Freedom and safety are worth the risk.
With so many people becoming marooned in the sea, the need for rescue dogs is apparent, and Kasskin is doing what he can with his dogs to help save lives.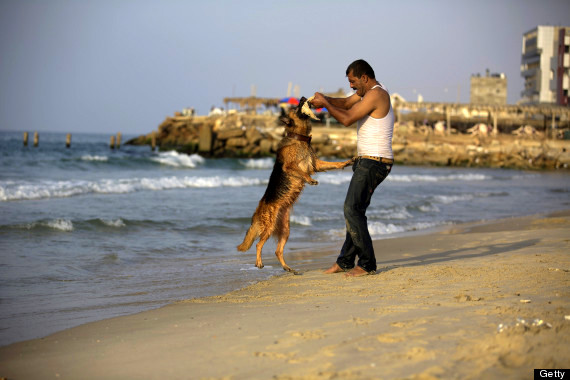 All photos courtesy of Mohammed Abed/Getty.