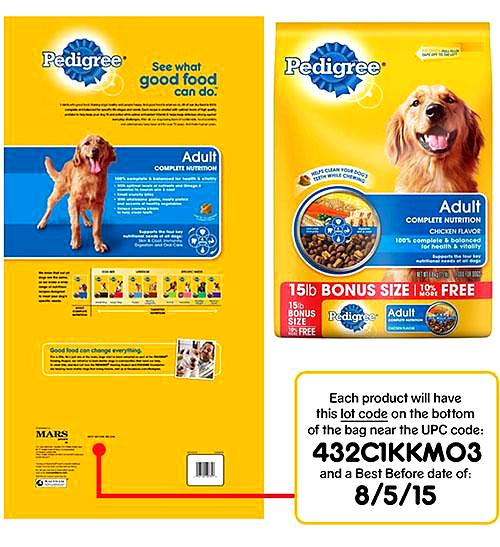 Pedigree has issued a recall of some batches of their dog food after metal fragments were found in 22 of the 15-pound bags of Pedigree Adult Complete Nutrition dry dog food.
They say that the metal bits are not embedded in the food, but may still pose a risk to pets.
"We take our responsibility to pets and their owners seriously," the company said. "We sincerely apologize for this situation."
The 12 bags in question were sold at Dollar General in Arkansas, Louisiana, Mississippi, and Tennessee from August 18th through 25th.  They are labeled best before Aug. 5, 2015, and have a lot code of 432C1KKM03.
No illnesses have been reported, and no other Pedigree dog foods are being recalled at this time.  Consumers are being urged by the FDA to throw away any potentially contaminated products, or return them to retailers for a refund or exchange.
For more information, Petcare US says consumers can call 1-800-305-5206 from 8 am to 7 pm CST.