As the cost for everything rises, jobs scarce, and people scramble just to get by, pets in Venezuela are a huge casualty of the fallout.  Left behind when people leave the country or turned out because the price of pet food, like everything else, is prohibitive, these animals are left to roam the streets and fend for themselves, creating a myriad of problems.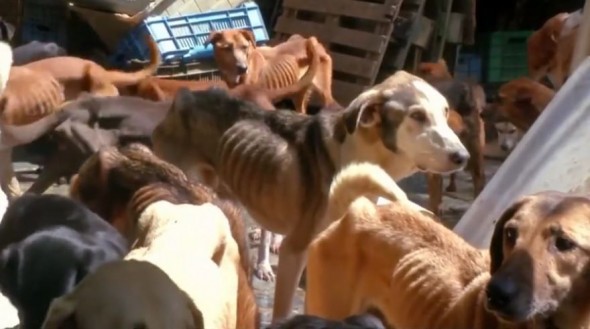 One woman, Maria Arteaga, is doing all she can for the strays in a make-shift shelter she created outside Caracas.  In addition to collecting the animals she can from the streets, people have been handing over dogs to her every few hours according to a report Fred Katayama of ReuterNews. Still, she and others who have created similar pop-up locations for these animals, are often overwhelmed, doing the best they can to care for them
With the average monthly wage being $23 a month, the country is suffering severely. While the government has tried to put into place animal right legislation, the combined recession and incredible inflation have put many people, and their pets, out on the streets.