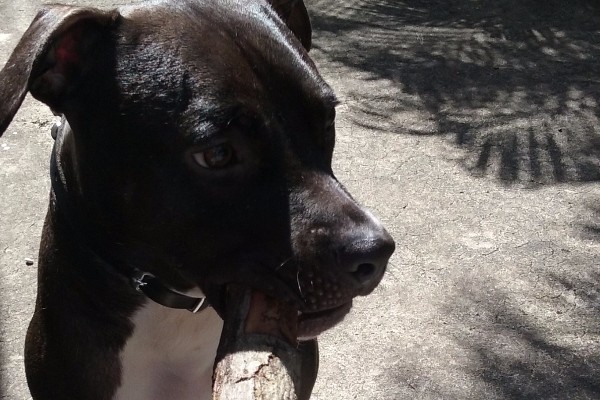 We just received a pupdate from Megan Hendershot.  "Thank you so much for your help. Today we had the surgery on one of his legs,"  which is exciting news given two months ago she was running out of options for Tracker, her dog, who had been diagnosed with severe knee complications that was impacting his quality of life.
Almost two months since our original story went out, with phase one complete, he is on his way to a full recovery.  Tracker. a rescue who captured Megan's heart, has been her stalwart companion through her own rough times.  When his condition was diagnosed, she did everything she could to pay for what he needed, but in desperation, in looking into Tracker's eyes when he couldn't go outside and was in excruciating pain, Megan knew she would have to try to do whatever she could to help her best friend get what he needed.
It is always so difficult when a pet, a family member, who has been totally devoted to you needs your help and support and you feel helpless at being able to something, anything to aid them through their suffering.  Tracker still has a way to go, but through the kindness and generosity of the animal community, he is getting there.
For more information about Tracker and Heather, please visit their  GoFundMe Campaign page.