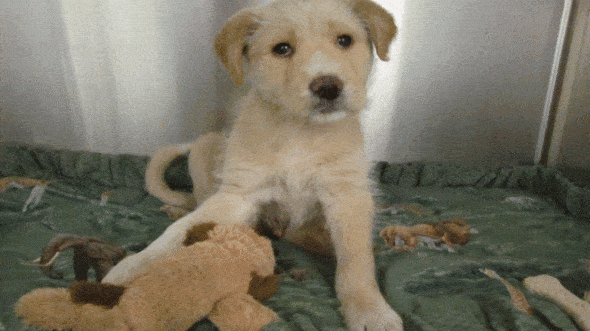 Animal Control officers in Dallas, Texas worked for hours on Monday to free a trapped puppy from a storm drain. The puppy survived in the storm drain for nine days before rescuers freed him.
On November 16th Lynda Roth first heard the puppy barking outside her portable classroom at Gabe P. Allen Elementary School and called firefighters for help. She believed the puppy was one of several born to two stray labs underneath her classroom two months ago.
"I went over to the drain behind my portable and I heard it barking loudly, but I couldn't see anything because it was filled with water," said Roth.
Firefighters were also unable to locate the puppy. Roth's son started delivering food to the storm drain, but still no one was able to locate him.
On Monday Roth heard the puppy again and this time called Dallas Animal Services for help. Ten workers were sent over to try to rescue the puppy. The first challenge was locating the puppy. Workers used a special mobile camera on wheels to try to locate the puppy in the pipes, but still found nothing.
After hours of searching, the workers set up a food trap to try to bring the puppy to them. The trap was a success as the puppy found the food and rescuers were able to pull him safely out.
"We were pretty adamant about this one," said Paul Ellis from Dallas Animal Services. "He was in a bad situation. We needed to get him out."
The puppy was taken to be examined by a veterinarian. He appeared to be in good health and will be available for adoption on December 1st. Animal control also plans to return to the area and hopefully find the rest of the puppy's family.