No one knows why a man in Cartago, Costa Rica, decided to attack a gentle, mixed breed dog with a machete, but the animal abuser did just that and inflicted six deep wounds on a sweet dog. Somehow the pet survived the gruesome attack. Today, he is known as "Machi" and is expected to make a full recovery.
On July 25, 2014, the dog was found in critical condition by local animal lover who contacted Mary Garita Marín, an independent rescuer, for help. Garita Marin immediately took the dog to María Antonieta Leandro, a local veterinarian, and the dog's life was saved.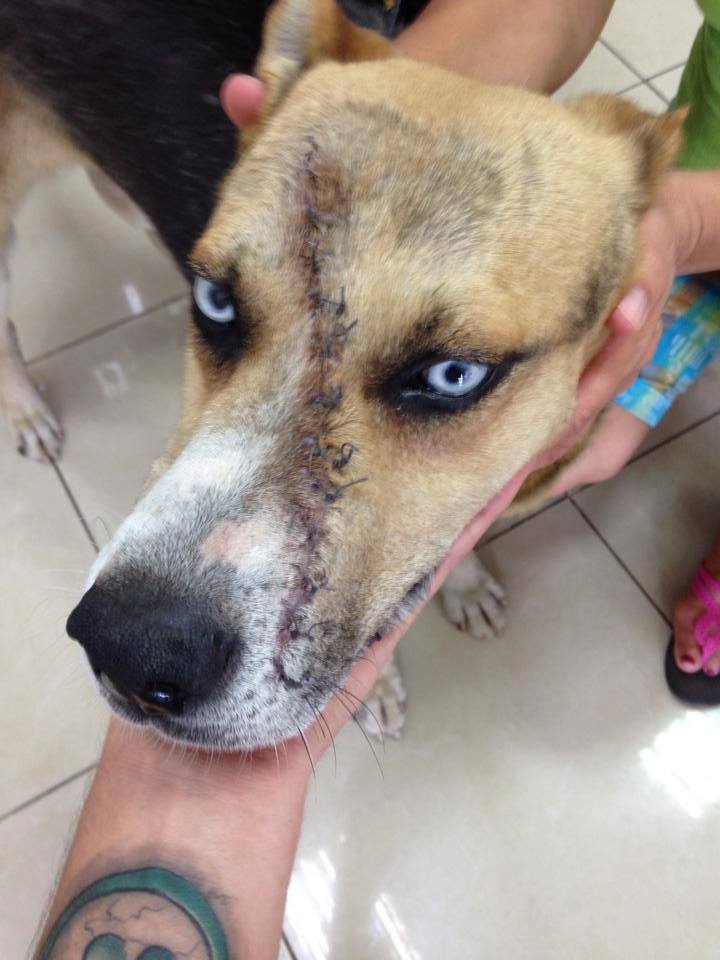 The veterinarian said all six wound were very deep, but what concerned her the most, was the large laceration the dog had across his face. Luckily, Leandro was able to reconstruct the dog's face and he is now recovering. Machi continues to be under the veterinarian's care, but he is expected to be available for adoption soon.
Garita Marin will be reviewing adoption applications and she hopes to find Machi a forever home where he will be forever loved and cared for.