On January, 28th, Mary Beth Metzger, a blind woman with a guide dog, tried to get a table at the Hana Japanese Steak House.  The manager there refused to seat her in the restaurant, which led her to call the police.  Eventually, she was offered a seat at an isolated table in another room away from the other diners.  She left, but not without filing a police report and informing the owners of the restaurant of what happened.
Lui Cheng refused to allow Metzger to eat with her dog in the building.  This is a clear violation of the Americans with Disabilities Act.  Metzger says that is highly irregular.  In fact, there have only been two other times where she's had this problem since she got her first guide dog in 1981.  Both times she made the threat to call the police, but she's never had to for real.  At least, not until now.
Once the police arrived, the manager did offer to seat Metzger in another room with her dog, away from the other diners.  He personally feels that people shouldn't be allowed to eat at a restaurant with their dogs.  Regardless of what his personal feelings are, he still clearly violated the law, and caused quite a problem for himself and his employer.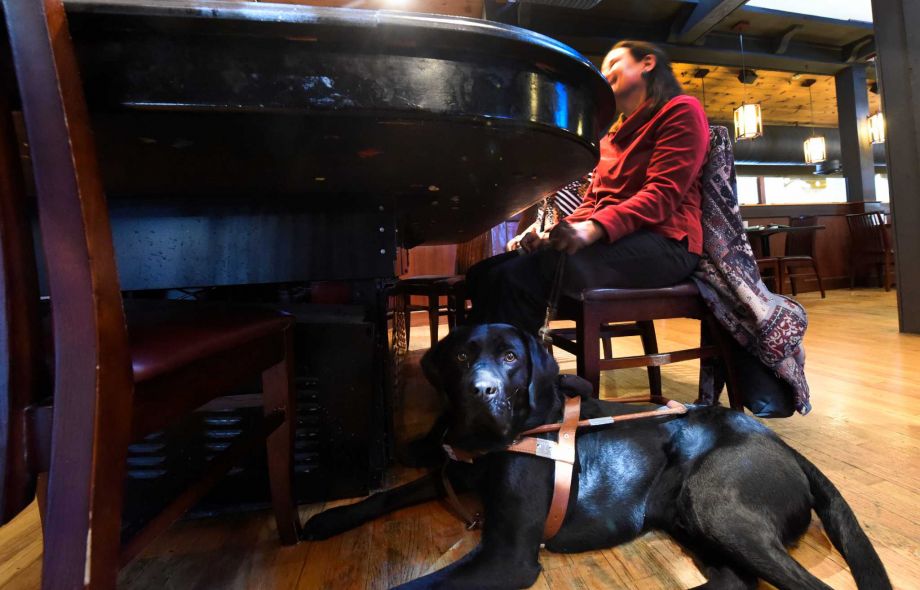 The owners of the restaurant made a public apology to Metzger.  They've also fired the manager that refused her service.  She was even brought into the same restaurant, and was served without question.  On their Facebook page they posted:  "The manager's actions were not in accordance with company policy and have caused great embarrassment to our establishment.  Hana Japanese Steakhouse and the manager have since parted ways."