A dog in Russia was in grave danger of dying a slow, painful, and terrifying death in the Volga River.  Thankfully a rescue crew arrived in time to pluck him from the icy water.
No one is sure who the dog belongs to or why he was out on the ice of the Volga River in Yaroslavl; perhaps he was chasing a small critter that was light enough to safely scamper across.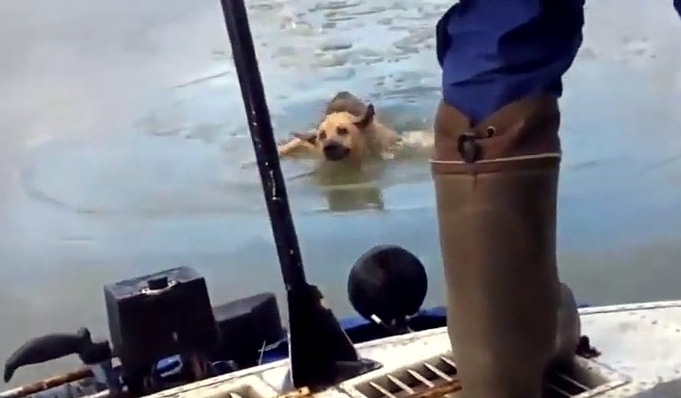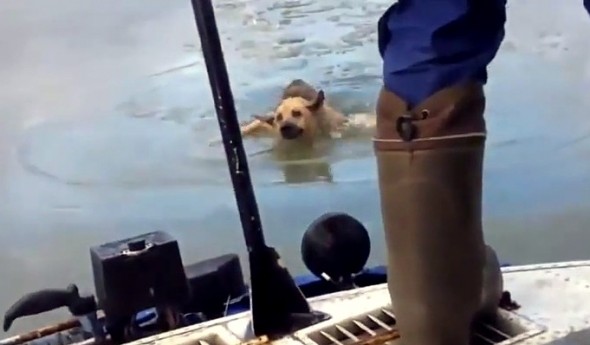 However, the dog fell in, and easily could have succumbed to hypothermia or exhaustion (and then drowning) had it not been for the rescuers, who arrived not a moment too soon.
They moved the boat towards the dog slowly so they wouldn't break the ice even more.  When he got close enough, one of the team members reached out and grabbed the dog by his scruff.
The crew warmed him up and brought him to shore.  Hopefully he is now in good hands.