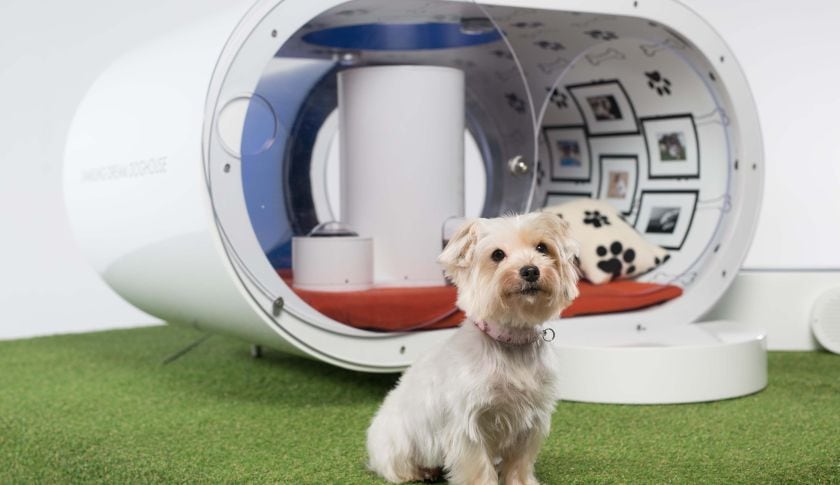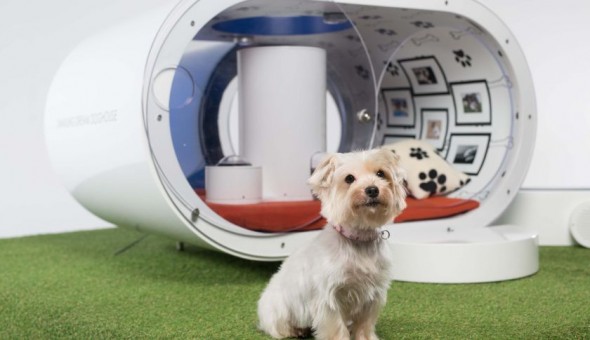 Samsung has built a Doggy Dream House, complete with hot tub that your dog can have for a measly $30,000 USD!  It has an AstroTurf coated treadmill, "hydrotherapy" pool, entertainment wall, and paw-operated snack dispenser.  What more could a dog ask for?
A report from the International Business Times said that a team of 12 designers and builders were employed to create the Dog Dream Home.  It took six weeks to complete the original, which also came with a built in wall feature that the human can use to put photos in, and a Samsung Galaxy TabS with internet connection.  You know, for all the fan mail and web surfing your pooch can handle!
"The Samsung Dream Doghouse looks sleek and modern, featuring the kind of tech the discerning dog of the future will need," Andy Griffiths, president of Samsung Electronics U.K. and Ireland, said in a press release. "From dogs who have social media profiles, to owners who use video calling to check on their pet while away, technology is fast becoming an integral part of everyday life."
The first one that was made by Samsung was given away as a part of a social media contest.  For now, Samsung is showing the Dog Dream Home at the Crufts Dog Show at England's National Exhibition.  Because where else would you show off a $30,000 dog house but to some of the richest, stuffiest, and overpaid people ever, breeders?!? (LWD does NOT endorse dog shows because it promotes brutal breeding practices, and we NEVER promote BREEDING of ANY KIND!)
Samsung has added development of a consumer grade model of the Dog Dream Home.  The company did a survey of their customers, and found out that 64% of the people pooled believed their pets would benefit from more technology and gadgets, and 18% said they'd like their pet to have a hot tub.  We're not making that up, it's published market research.  Samsung even found that 75% of the people surveyed said they NEED a treadmill for their dogs, and want Samsung to make one.
So, if you have gobs of cash to throw around, then there are about a million or so things you could spend the money on that would be a lot worse.  However, there are lots of foundations and rescues that would make far better use of $30,000USD.