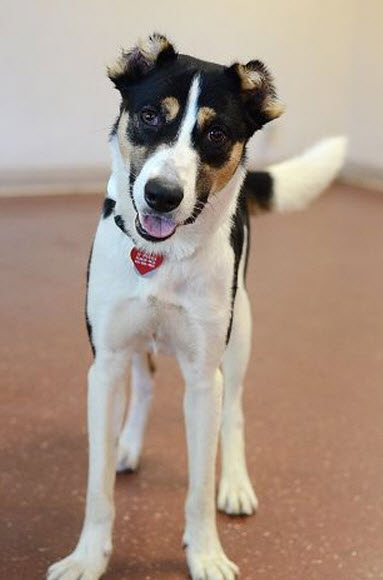 When Christopher Salisbury from Mill Valley, Calif., was teaching English in Ras Tanura, Saudi Arabia, the last thing he thought he would do was rescue two stray dogs and fly them to the United States, but that is just what he did. Thanks to his kind gesture, two Middle Eastern strays are now safe and in search of their forever homes.
The American first met a shepherd mix he named Porter on the streets of Ras Tanura and the two became best friends. Later he rescued a hound mix he named Bandi, from a group of children who were throwing rocks at him and two men that had tied a rope around the dog's neck and dragged him around.
Salisbury took both dogs home and tried to find them forever homes in Saudi Arabia, but when he failed, he saved enough money to fly the dogs back to his parent's house in Mill Valley.
Unfortunately, Salisbury's parents had too many dogs at home and couldn't keep the two expatriates. The pets were turned to Marin Humane Society who agreed to help the dogs find their forever homes.
Bandi's ears were cut off while he was a stray and like Porter, he too had to struggle daily to stay alive and survive constant abuse. Now that the dogs are on U.S. soil, they've been neutered, microchipped and vaccinated.
If you're interested in giving one of these dog's a home, contact Marin Humane Society.