This Valentine's Day, two shelter dogs from Ramapo-Bergen Animal Refuge (RBARI) in Oakland, NJ, hope to find a forever home together. The dogs, Clover and Roscoe, have fallen in love and are inseparable.
Clover is a 6-year-old female Corgi-Lab mix rescued from a hoarding situation and Roscoe is 4-year-old male Basset hound who used to be an outside dog and is fearful of men.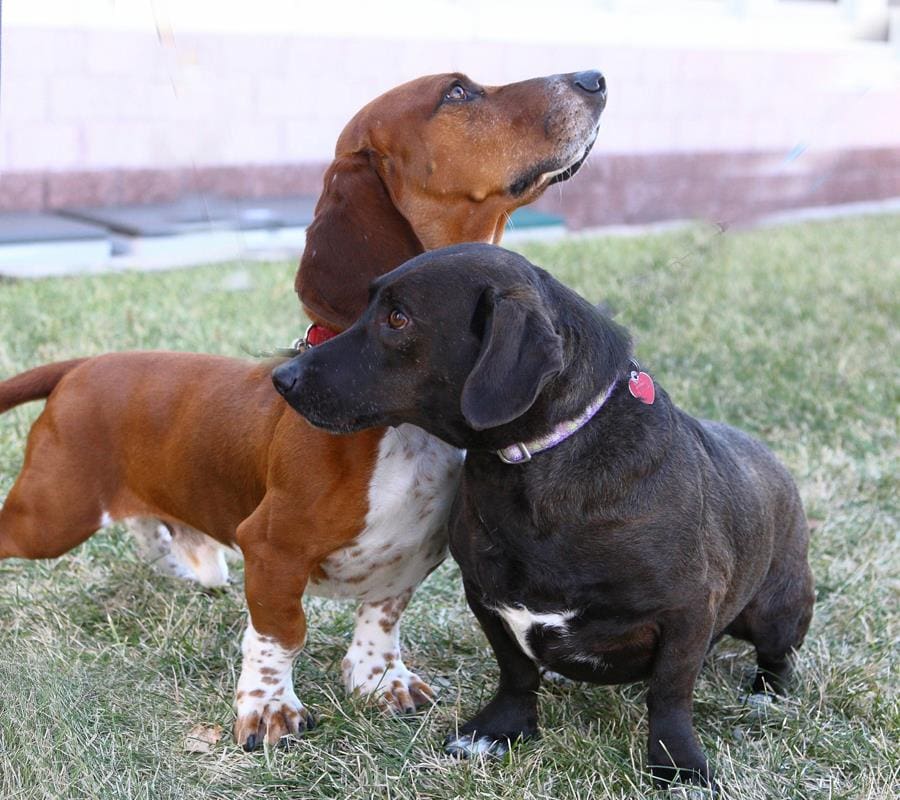 RBARI says both dogs had little socialization skills before arriving at the shelter and because of it, rescuers never planned to match the two together, but when the dogs met it was love at firsts sight and now the dogs can't keep their paws off of each other.
"You might pair up a dog that is more nervous to one that is more outgoing. The nervous dog can see that calm demeanor and pick up those social queues," RBARI lead trainer Jayne O'Connor told NorthJersey.com. "When Roscoe came in, he didn't care that any other dogs were there, he just wanted to play with Clover. They're calmer with each other, they cuddle and if we took them apart they just weren't the same."
The rescue organization is excited to see the once sad and abused dogs beaming with so much happiness that they hope to find them a home together. The ideal home will be female-centric due to Roscoe's history, have a yard for the love bugs to play in and a special place inside the home where the lover bugs can rest and lay together. RBARI is offering the bonded pair under one adoption fee.
Anyone interested in adopting Roscoe and Clover can find more information at rescue's website or Facebook page.