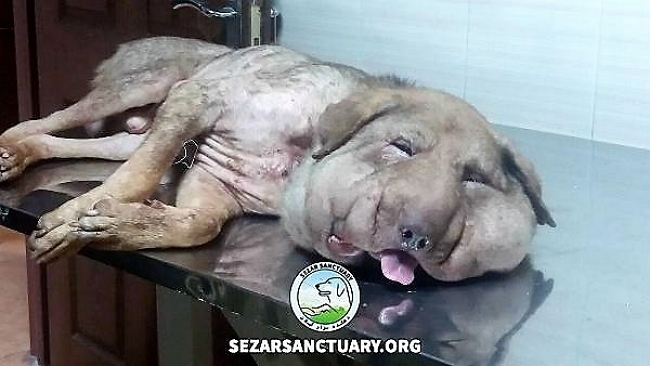 This poor dog was named Delavar by his rescuers, which means courageous in Persian.  He had been tied up by rope, around the neck, which cut off circulation of blood and oxygen, and left no pathway for sustenance.  In a last ditch effort, he managed to get free of the rope and escape, but was much too weak to do anything but wander.
His injuries left him with severe infections and his overall health became more dire with every passing day.  Hundreds of people simply passed him by on the streets, until the rescuers from Sezar Sanctuary were able to capture him and start getting him the help Delavar so desperately needed.
The videos below are graphic, but do show the conditions in which Delavar was kept and his progress thus far as has been reported.  This small group of rescuers, out of Iran, are doing whatever they can to help dogs that are being abused and abandoned in the streets, but they need assistance to keep saving animals like Delavar.  For more information, please visit their Sezar Sanctuary website and Facebook page to see how you can help.