A stray female dog from Campinas, Brazil, is being called an "angel sent from the heavens" after the homeless pet saved the life of a newborn baby boy.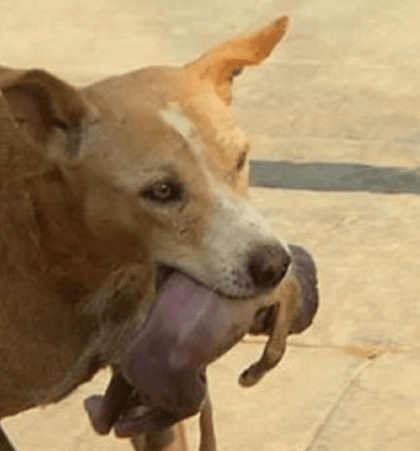 The dog who was scavenging for food in a garbage dump came across the newborn who still had the umbilical cord attached. The smart dog gently carried the baby in her mouth out of the dump, walked a few hundred feet to the closest house and handed the baby over to helpful humans hands. There, as if asking "please help him," the dog showed the humans the baby and left him to their care.
The home residents rushed the baby to the nearest hospital and doctors carefully cared for the tiny newborn. Medical representatives said the baby boy is in great condition and was unharmed by the dog.
Local residents are in disbelief that a mother would be willing to dump her newborn in a dump just minutes after giving birth. Authorities are now looking for her, the worst mother ever.
Thanks to this gentle stray dog, the baby boy is alive today.