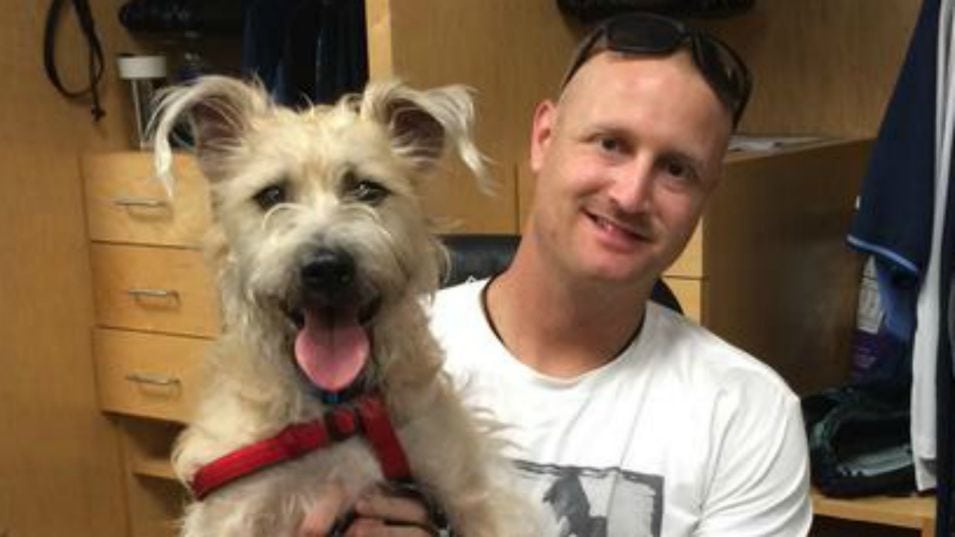 On March 2, 2015, a stray dog from Port Charlotte, Fla., was rescued off the streets by Tampa Bay Rays pitcher Alex Cobb, and six days later the stray went from homeless to living like a king with no other than Cobb himself.
During spring training, Cobb found the stray wandering the streets and because the baseball player is an animal lover, he decided to rescue the pup and house him while the dog's owners were located.
After taking the pet to the vet, the professional athlete learned the dog did have a registered microchip and after contacting the person linked to it, Cobb learned the dog, named Oscar, had been given away.
Oscar's original owners promised to put Cobb in contact with the dog's new owners, but after a connection failed to be made and after sepnding a few days with the lovable pet, Cobb knew there was no way he was giving up the pet. Six days after rescuing Oscar, the baseball player decided to keep the dog because he felt his home was the best home for the dog.
Oscar is now the second pet in the Cobb household and he will sure enjoy his new life next to Cobb's other pet, Axel, an American bulldog.
Congratulations to Oscar!