When Ivette Ivens saw a French bulldog puppy born on the same day as her baby son Dilan, she knew it was meant to be.  In talking to news outlet The Daily Mail, she said as much, and Farley was adopted into the family.  Dilan and Farley are inseparable.  The do almost everything together, as if they really were just brothers from another mother.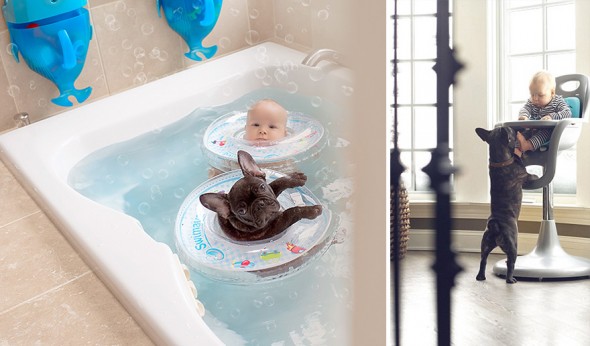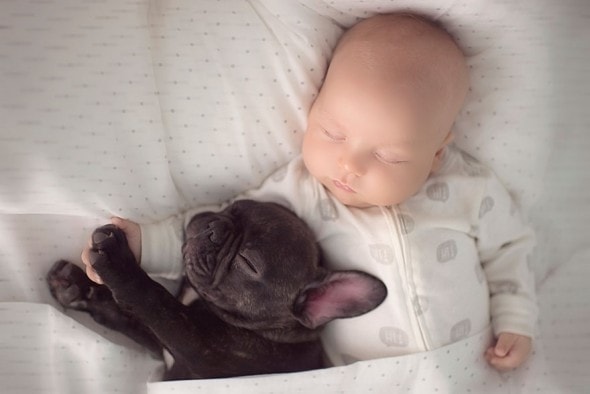 "I saw Farley's birth date and just knew it's meant to be"
"I'm pretty sure Dilan thinks they're both the same species.  Farley patiently plays with him, and tries not to snore while they both nap.  It's honestly the most loving connection.  Pure, unconditional irreplaceable and inseparable." – Ivette Ivens
If you'd like to see the source the photos and quotes were pulled from, click here.