Graham Holiman from Arkansas was heartbroken when his best friend, four-year-old Trucker, was stolen from his apartment on June 28, 2014. The pet owner had lost hope of ever seeing his dog again, but 112 days after the pet was taken, Holiman's heart mended when the pet owner learned his dog had been found.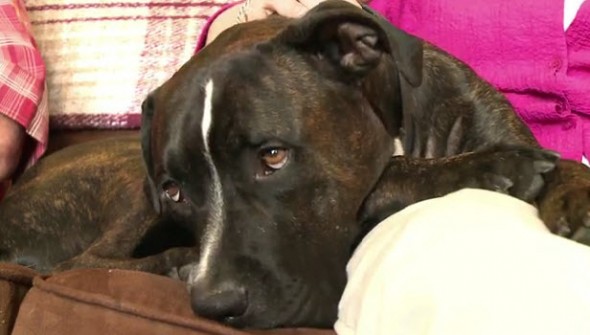 Holiman told KHON News that a man had been staying at the apartment with him and the dog this past summer, and one day, the man got just left and took the dog with him.
Holiman searched for his pet, but after weeks of coming up empty, the dog owner just accepted he had lost his dog forever.
Yet, 112 days after losing Trucker, the Arkansas dog owner received a call from a Colorado shelter, saying they had found the dog.
"I had basically given up, then we had [got] a wonderful phone call," said Holiman.
A woman, just outside of Denver met a homeless man that was trading the dog for a bag of marijuana or $50. Being an animal lover, the woman gave the man the money and took Trucker to a shelter.
At the shelter, workers scanned the dog for a microchip, found one, and contacted Holiman to tell him the great news.
"It was the happiest, overwhelming warm feeling I felt because I've been going through hell," Holiman said.
A day after receiving that phone call, Holiman and his sister Julia Clark embarked in a 15 hour road trip to pick up and bring Trucker back home.
The dog lost over 15 pounds during the 112 days he was away from his home and loving owner, but today, the dog is back in the loving arms of his owner and is once again at his normal weight.