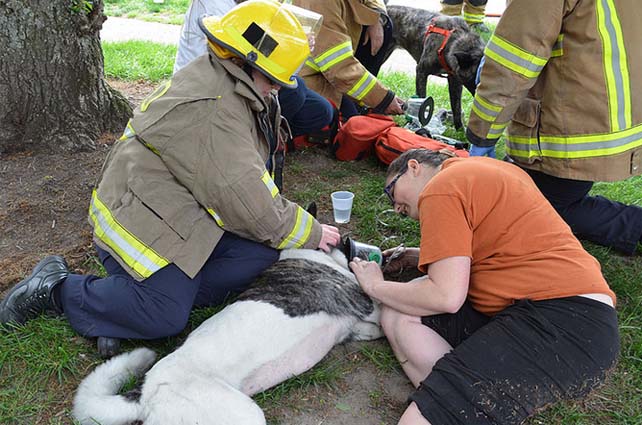 On Sunday, April 28, 2013, firefighters from Portsmouth, Va., rescued two dogs that were close to death when they were caught in a two-story house fire.
The fire started around 3:30 p.m. When the fire department first arrived on the scene, the fire was contained in the kitchen of the apartment. It took 10 min. for the rescue team to control and put it out.
In an interview with The Virginian-Pilot, Fire-Rescue spokesman Chief Jim Hoffler said that with the exception of the two dogs, no one else was home at the time of the blaze. When the dogs were found, they were unconscious. Luckily, the team used rescue kits and both pets were brought back to health.
The apartment suffered smoke and fire damage. The dogs are expected to fully recover from smoke inhalation.