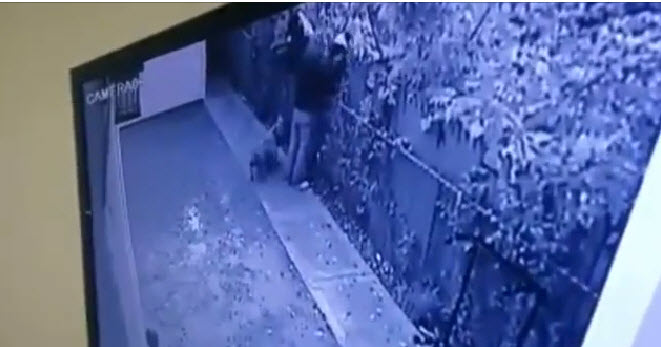 In a suburb outside Chicago, a family is desperate to get their three dogs back home safe after surveillance video captured two men jumping their backyard's fence and taking their three dogs.
Ariadne Villaba, owner of the pets is devastated after her dogs were inhumanly tossed over the fence of her Cicero, Ill. home and then thrown into the trunk of a car. With the dog's locked inside the trunk, the two suspects then drove away.
In the video, you see two men approach the home located on the 1500 block of Laramie Ave. They trespass the property but when they get spooked by two of the dogs, they jump back out of the yard. However, once they realize the two large dogs and the puppy are friendly, they jump back into the yard and steal the pets.
"They threw the dogs including a puppy over the fence and proceeded to throw them in the trunk of their white Buick," posted the pet owner on Facebook. "[The dogs] are our family and we want them back safe. Our worst night mare is that they be used for fighting or as bait dogs. They are bully [breeds] but are so sweet."
The family is asking the public to help identify the thieves and hopefully get their pets back before any harm is done to them.
Other area residents have had their pets stolen as well and they believe the men in the video are involved.
You can watch the video here and contact Chicago Police if you have information regarding the thieves' identities.
Help get justice for these pets and bring them home safe.