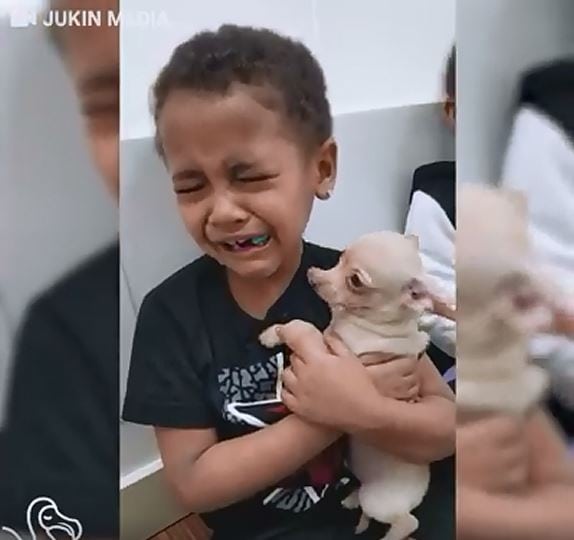 Honestly, now…who among us has not been exactly where this little guy is right when the video (see below) was taken.  This only goes to prove the belief that the absolute beauty (okay, cuteness) of something, can sometimes be, simply put, overwhelming.  Inspiring of tears? Yes. Instantaneous love? Certainly. The need to take care of, care for, and protect? Absolutely.  Or so it appears.  The gamut of emotions that people have shared about meeting an animal (and we can include humans in that, too) the draws upon unexpected feelings, happiness, joy, even euphoria, are often expressed as almost too much to handle.
Take these puppy pictures, for example.  Bet you will say "aaaahhhhh." at least once:
So why do we get all warm and fuzzy and over-the-top emotional when it comes to things like puppies and kitties? Perhaps it is because just like any young creature, they naturally elicit our need to nurture. Seriously. Just look at those eyes? How can you not want to pick that adorable puppy up and promise you will forever and ever and ever take care of it and never-ever-ever let anything bad happen.
Too cute? I'll vote yes.  For both of them.  Thanks, to The Dodo, for sending out a smile.