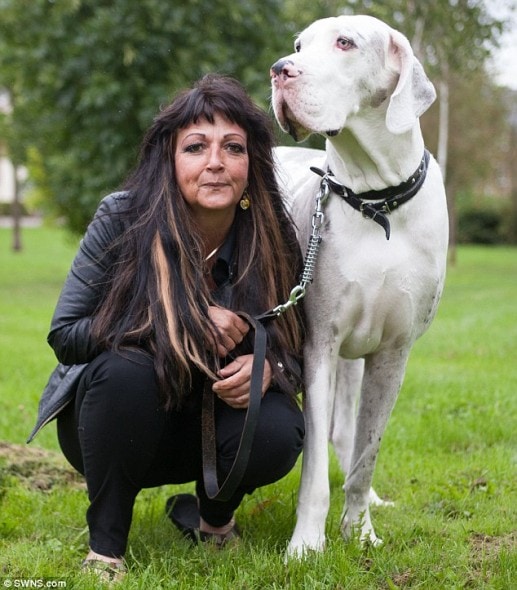 After being told that her Great Dane is simply too big for a plane, a woman is now having to drive the dog 2,500 miles to Spain.  Sam King of Herefordshire, England, and her 182-pound dog called Harold are trying to visit King's son in Tenerife, and will now have to drive across a good chunk of Europe, including using two ferries just to get there.
King had called Monarch Airlines to book passage for herself, Harold and her two other dogs, Ellie and Pillie.  However, once she described Harold's physical dimensions to the airlines, she was informed that there was just no way that they could safely accommodate him in one of the plane's animal crates.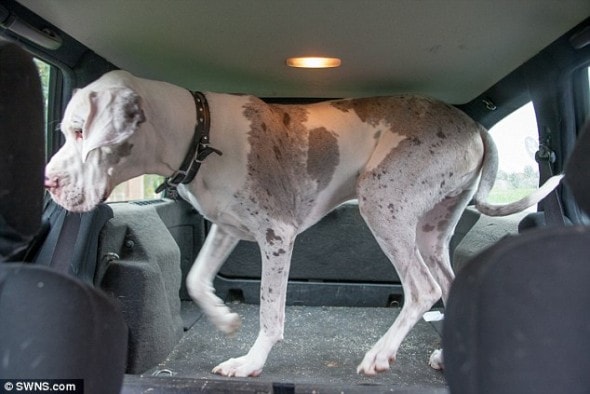 So now King is facing an almost 2,500-mile trek across Europe to visit her son in a car with three dogs, one on them pushing 200 pounds.  The fuel for the trip is looking like it will come in around $2,000 and the whole trip is estimated to be about 63 hours one way.
"Harold is huge!  Whenever we take him out for a walk, people stop and take photos of him.  He's like a celebrity," said King.  "I was pretty shocked when the plane company said Harold was too big for them but apparently they don't have a pet crate big enough for him.  It's not the airline's fault but it does mean I've got a hell of a drive to go and see my son."
The journey will most likely be a bit longer than the estimated 63 hours, as having the tree dog will mean extra pit stops and such.  Regardless, she's still going to do whatever she has to so she can see her son, whom she misses very much and loves a lot.  Good luck and have a safe trip!  Take lots of pictures and please share them with us!