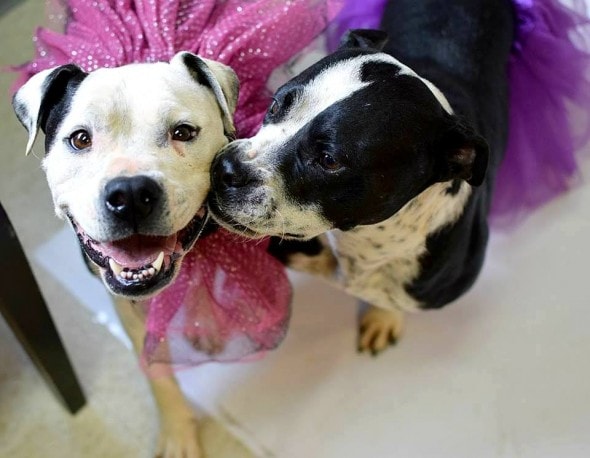 Finding a home for senior and special needs is always a challenge for shelters and rescue groups.  Even more difficult is homing a pair.  These adorable sisters love each other, and no one wants to separate them, but they need someone to step up soon to keep them together.  Please share!
This comes from Fulton County Animal Services in Atlanta, Georgia:
These precious sisters came to us recently and quickly became shining stars. Both girls are so gentle and sweet. They love attention and keep a smile on our faces with their silly antics.
Mama D – the white one – seems to be the leader of the two. Spunky looks to her for reassurance and guidance.
Although we would love to have them adopted together, we realize that can be a difficult task. We would like to see them happy and loved in a new home, even if that means separating them. They love visitors and we look forward to introducing you to them.
If you are interested in adopting them, please click here.