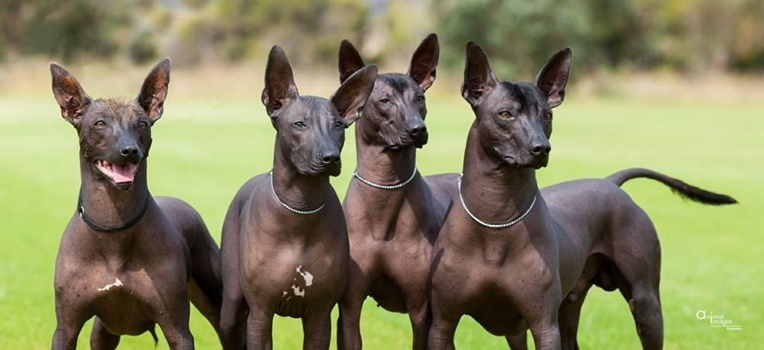 Type the word "Xolo" into Google and you are likely to come up with the latest model of smartphone.  However, type in "Xoloitzcuintle," and you get a whole different breed, a beautiful dog that has come back from extinction.

Also known as the Mexican Hairless Dog, it is recognized as the oldest breed native to the Americas, but back in the 1950's they were close to being extinct.  According to the American Kennel Club, the word Xoloitzcuintli is a combination of the Aztec God Xolotl's name and the Aztec word for dog itzcuintli, befitting for a dog whose images can be seen among the artifacts found in within the tombs of  Colima, Mayan, Toltec, Zapoteca, and Aztec archaeological digs.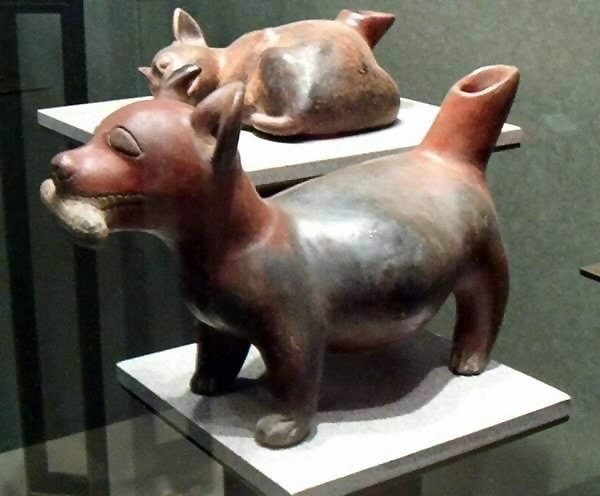 The breed comes in three sizes (toy, miniature, standard) and two hair coats (coated, hairless), and can be an excellent choice for those with allergies and asthma. A working breed, they are considered intelligent, alert, calm, and loyal, but as a "primitive breed," it is highly recommended they go through a solid training program. Today, as in ancient Mexico, this dog is thought to have healing properties, its body warm to the touch, enough to act as a hot water bottle.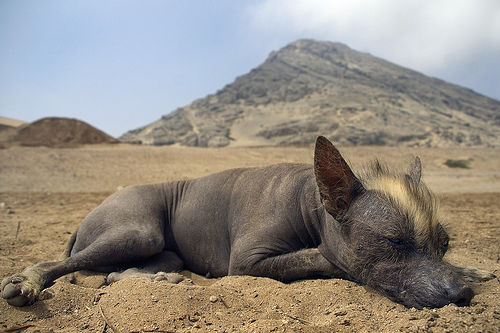 The Xoloitzcuintli Club of America shares that owners of the breed are often stopped by people wondering what kind of dog they have and giving an impromptu lesson in the seemingly unpronounceable name which phonetically is breaks out to "sho-low-itz-queent-li," and history of the breed.
To learn more about this fascinating breed, please visit the Xoloitzcuintli Club of America, Xoloitzcuintli Primitive Breed Rescue, and American Kennel Club for more information.
………………………………………………………………………………………………………………………………………………………………………………………………………………………………………………………………………………………….