Saving Cadence – an abused Pit Bull shows us the power of second chances.
Cadence was rescued by Eldad Hagar of the Los Angeles organization Hope For Paws.
The video shows Cadence's rescue and her transformation from an injured bait dog to a healed and happy girl.
Hope For Paws says: "So many people helped make this rescue happen. Jennifer & Dax Grooms, Lisa Chiarelli, Jacqueline Artecona, Lisa Arturo, The Veterinary Care Center and their amazing staff, Dr. Christin Fahrer and her staff at City of Angels."
.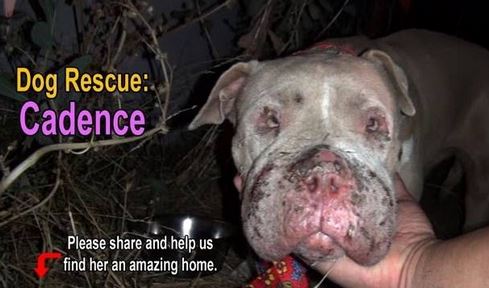 .
.
.
.
.
.
.
.