Here's the heartwarming video of the little dog that was found under tornado debris in Moore, OK as his owner was being interviewed by a television news crew.
"Bless your little bitty heart!" cooed Barbara Garcia to her beloved dog, her voice filled with emotion, after a CBS TV news crew member spotted the little pet trapped in debris – exclaiming "the dog, the dog, the dog!" – during an on-camera interview amid the destruction brought by this week's devastating Oklahoma tornadoes.
"I thought God just answered one prayer, 'Let me be OK,' " Ms. Garcia said upon being reunited with her dog. "He answered both of them."
.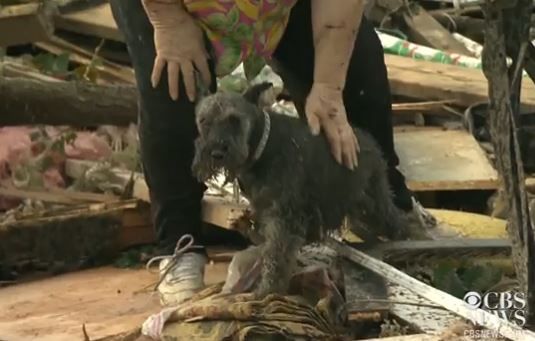 .
.
.
.
.
.
.
.