Law enforcement officials are reporting they have arrested a total of 22 people across two states.  All of which are facing multiple charges involving the breeding, training and organizing dog fights in both Maryland and West Virginia.
Upon arriving on the scene of each of the houses and facilities in question, police and rescue workers took tons of evidence against the individuals involved.  They took weapons, steroids, weighted training collars and chains and various other items used in this barbaric and inhuman act of depravity.
Rescuers from all over both states came together to take 225 dogs, about fifty of them very young pups, away from this life of agony.
In an interview with the Baltimore Sun, police Lieutenant Colonel Sean Miller said, "It's a cruel world.  The connectivity to violent crime and violence is apparent."
Now, the big question on everyone's mind now is what to do with all of the rescued dogs.  Each one will have a medical evaluation and temperament evaluation.  Any dogs that are suitable will eventually be available for adoption.
"Each and every dog is assessed individually by a professional," Baltimore police spokesman Lt. Eric Kowalczyk told the Sun. "Every effort is made to rehabilitate and place them for adoption. As a general rule, many dogs including all puppies and young dogs do end up in loving families as a result of their effort."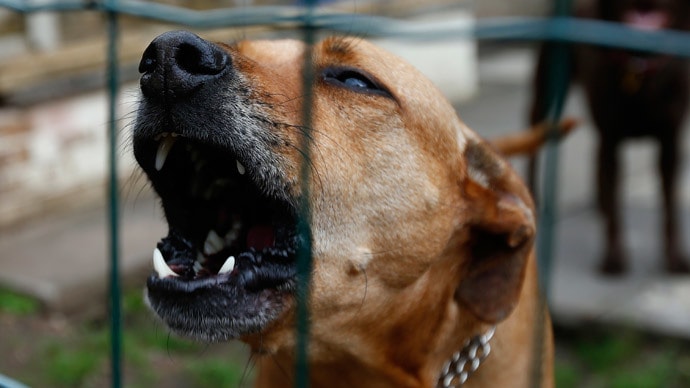 As of now, there have been 85 dogs placed at rescue shelters, but there is still a long road ahead for many of them.  Hopefully, with a gentle hand and an open heart, some of the dogs will eventually find that forever home that every dog deserves.
A report coming from the Baltimore Sun said that within the 15 page indictment, many of the dogs had names that were associated with the popular television show Sons of Anarchy.  Thankfully, the rescuers that helped gets the dogs off the properties are saying that most if not just about all of the dogs should be adoptable at some point.