It is hard to understand why someone would ever give up their four-legged best friend, but the cruel reality is that many people do, and shelters more than ever are over crowded with dogs.
While dogs that are light-colored, young and small have an easier time finding forever homes, there are many dogs that spend months – if not years – living in shelter. Many of these dogs are pit bulls, black and older dogs.
Hello Pittie Windy City Adoptables, a small group of dedicated volunteers from Chicago, are determined to help find many of Chicago's stray American Staffordshire Terriers and pit bulls mixes forever homes. They have created a short video featuring some of the dogs that have spent the longest time in shelters.
"It's never a good time for dogs in a large overcrowded shelter, but this time of year is especially hard," said Hello Pittie Windy City Adoptables. "Some of these dogs have been at the shelter for months and with the slowdown, time is not on their side."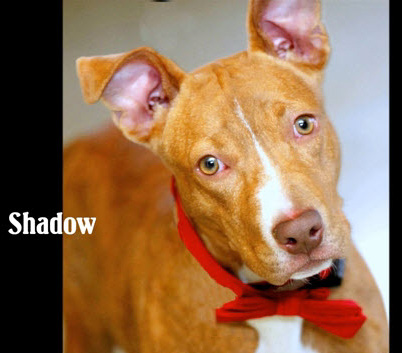 Adoptable and lovable dogs such as Bronco and Shadow (see pictures) are waiting to find their own humans. Sharing this video can save their lives and the lives of many of their friends.
"Many of these dogs have been at the shelter for a long time and never had that human bond," said Hello Pittie Windy City Adoptables. "We try to help socialize them and get to know their personality so they can finally find their forever family.
If you are interested in meeting any of our dogs or have any questions, please feel free to send us a private Facebook message or call us at (773) 351-0402 or (708) 205-4841."
It just takes one person to change a dog's life. Are you the one person that can change one of these dogs' lives?