Rambo, a friendly, loyal and obedient dog approximately 8-years-old, was abandoned in a Peruvian bus station by his own owner after the human hopped on a bus and moved to a new city. The loyal dog remained at the station hoping to reunite with his owner, but instead he found a new owner who promised to never abandoned the dog again.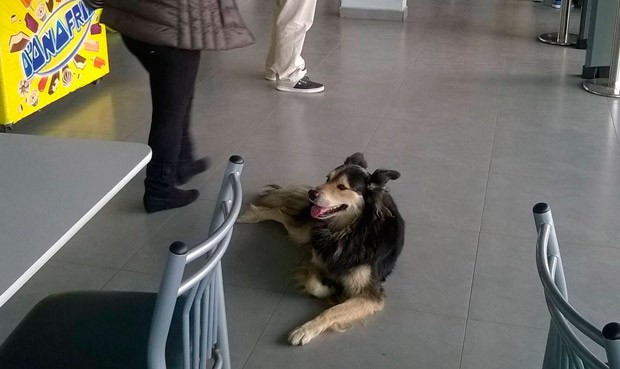 Rambos' owner lived in Huacho, Peru, but just a few weeks ago, he relocated to the capital, Lima. Unfortunately, Rambo's owner embarked on his new life without his pet, and even though the loyal dog followed the owner to the bus station, it was at there where the dog last saw his owner and then best friend.
Various business owners around the station fell for the dog. They fed him daily and looked after the pet, yet not everyone was happy with the roaming dog and knew it was best to help Rambo find a new forever home.
The Gómez García family welcomed Rambo into their home and posted his picture on Facebook. The family said they knew Rambo's original owner and knew the dog had a wonderful personality. That's why they stepped up to help the pet.
"Rambo's owner went to live in Lima and abandoned him at the bus terminal," posted Moisés Gómez on his Facebook wall. "My family rescued the dog because my father knows Rambo's owner and also knows Rambo is gentle and very obedient. We would keep him but we already have several pets and we cannot add another one."
Just a few days later Rambo found a new owner, a woman who opened her heart and home to welcome the loyal dog. Gómez thanked everyone on Facebook for networking Rambo and helping him get a new forever home.
A happy ending for a deserving dog!