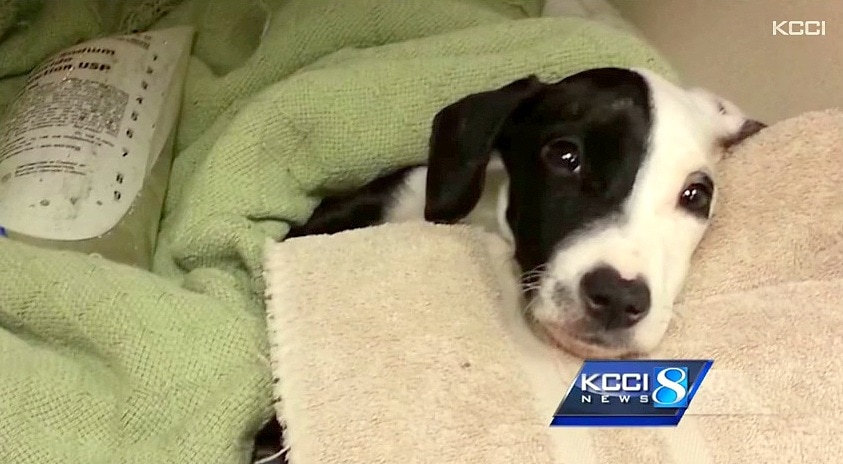 A five-month-old puppy in Des Moines, Iowa has somehow survived without food, all alone in a cage for weeks.  When found, Scarlet weighed only seven pounds.  That's only half of what a normal dog her age and breed should have been.
"We think she had probably gone three to four weeks without food.  A woman found Scarlet, and said, 'She's just so sick.  I don't know what to do,'" said Martha Wittkowski of Animal Lifeline of Iowa.  "Couldn't stand, couldn't hold her head up.  It was very sad."
Someone had left Scarlet abandoned, in a kennel left in a shed, covered by a blanket.
Right upon arrival, Scarlet was put on intravenous fluids and bathed.  All that they could do at that point, was wait, and hope.
"We were worried.  We didn't know if she would make it that first night," said Wittkowski.
Scarlet then spent several days in the ICU, clinging to life by a thread.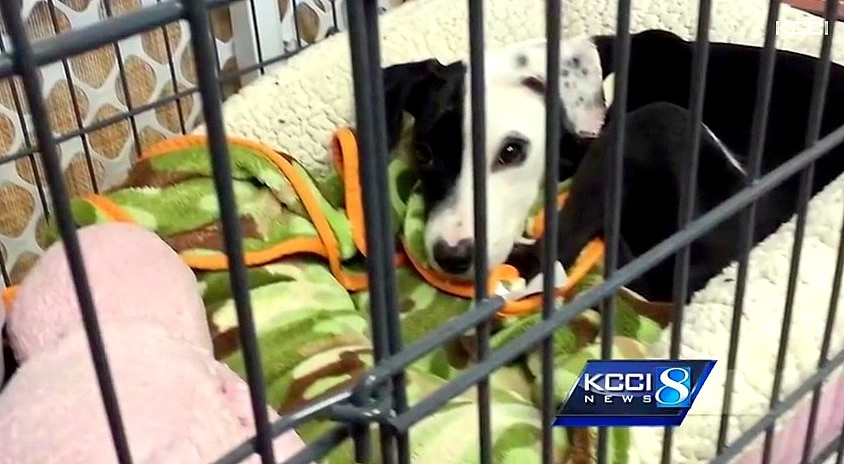 "She knew human touch.  She wanted to be held," said Wittkowski.
In about five days, Scarlet got up to take her first steps.  Immediately, medical staff and volunteers knew something was wrong.  She had all sorts of problems walking.
"We found out her elbow is broken," Wittkowski said.
It was an old injury.  Surgery was not an option at this late stage of the game.  Even though she's had this broken elbow, Scarlet found a way to adapt.
While she continues to heal, Scarlet is learning to be a dog.
"All she wants to do is play, wants to bite, chews on everything," said Wittkowski.  "She's actually a five month old puppy now.  It's a dramatic, the change just from good nutrition and a lot of love."