Puppy abandoned, almost dies from heat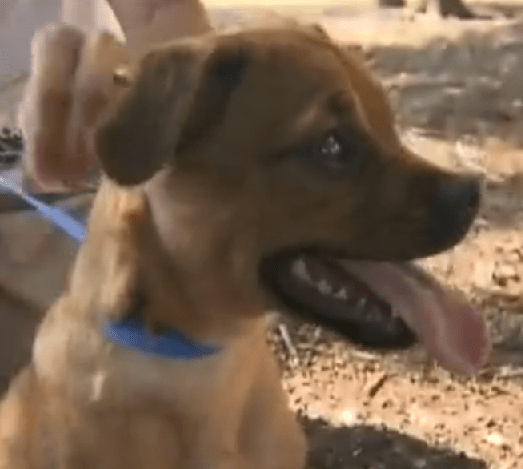 A teen riding their bike came to the rescue of an abandoned puppy just in time to save its life. Veterinarians believe if the dog had been left out in the heat for 15 more minutes it likely would have died from heat stroke.
The teen was riding their bike in Virginia Beach, Virginia when they spotted a boxer-Chihuahua mix puppy in a crate at Oceana Park. The teen took the puppy to the Beach Pet Hospital where it was given the water, food and treatment it needed.
"In this kind of heat today, you cannot leave animals out in the car, out in the park, and this little fella was basically abandoned," said Annette Still of Pet Guardian Pet Services. "I know people stress over taking an animal to a shelter, but they really would be safer. There's air-conditioning there, there's food and water. Had this little fella been left out there any longer, even another 15 minutes, he would have probably had heat stroke and died."
The puppy is doing well and will be up for adoption soon through Pet Guardian Pet Services.