For the third time this year, Chinese animal activists have saved hundreds of dogs from slaughter in Guangdong province's notorious dog meat markets.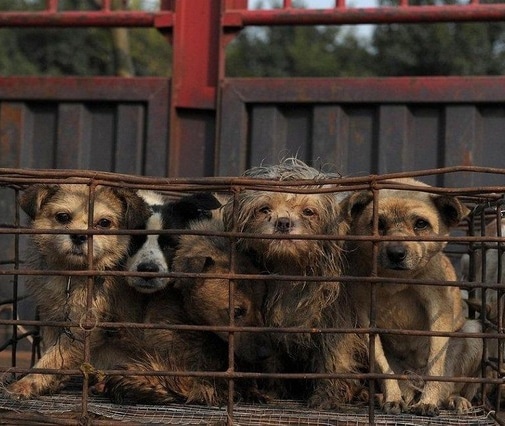 The trucks were intercepted in the Sichuanese city of Pengzhou as they were loading. Activists blocked the road, demanded that dog trafficker Tang Qiong stop loading his trucks, and asked him to free all dogs in his possession.
Tang initially refused, claiming that he possessed all licenses and quarantine certificates required by the government. When protesters noticed numerous dead dogs in cages, Tang said they were going to be used to feed chickens.
When pressed, Tang was unable to produce any of the documents he had claimed were in his possession. He deferred to the activists, who then set about the task of securing and transporting more than 200 dogs for quarantine and vaccination, noting that some of the dogs were pets that had gone missing from their owners.
This is the third standoff of its kind in less than a year: in April, animal activists blocked trucks on the Beijing-Harbin highway that were transporting 520 dogs to market. In October, more than 800 dogs were seized from unlicensed dog trader Tang Daguo.