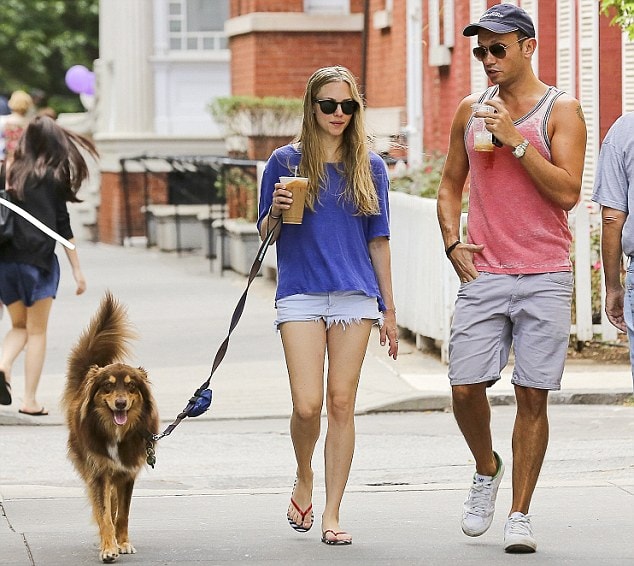 Finn is a luck-lucky dog. The 2-year-old Australian Shepherd gets daily exercise and lots of love from the star of Mama Mia! The pair can been seen at dog parks, on hiking trails, and stopping by a local coffee shop. Strolls the streets of New York City, armed with poop bags, Amanda always makes sure to clean up after Finn.
"He's my best friend. I love him. I think of him and only him. I don't like to be out late because I just want to go home to my dog," says Amanda.
Finn and Amanda are nearly inseparable. With the exception of some red carpet events and a few other places Finn is not allowed, the two go everywhere together.
"My dog, Finn, is my baby. A bit of me changed when I got him. He's really the thing I think about most in my day." says Amanda. "I'm a little bit obsessed. There's something about Finn's love that he gives me and the moments that we share together that are so natural and without drama. I mean, he doesn't talk. He just listens. He needs me in a very basic way."
And that is what it's all about.