Labradoodle or fried chicken?  Puppy or bagel?  Take a look at these food and dog photo comparisons that have been floating around the interwebz for some totally preposterous entertainment!
Chihuahua or blueberry muffin?  Ok, these ones are pretty obvious…
Labradoodles or fried chicken?  These are definitely getting closer…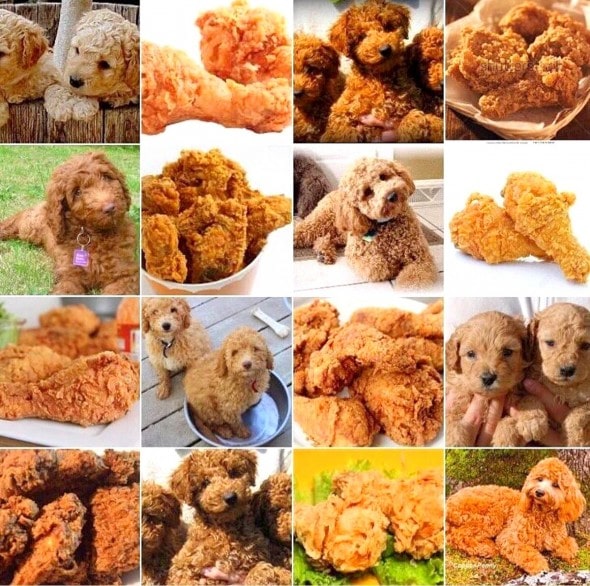 Puppy or bagel?  If you don't have superb vision, you might not be able to tell these ones apart…
Dalmatians or ice cream?  Who cares, I'm starving by now!
Bonus:  Cats morphing into croissants!