The poor dog sought refuge in the back of an abandoned auto rickshaw, hoping for relief from her extreme discomfort, or perhaps longing for death.  She had such a severe case of mange that her skin was turning into crusty stones.  Thankfully, she was rescued in time, and how she looks now is unbelievable.
She was absolutely covered in flies, but with the amount of pain she was in, could hardly be bothered by them.  She appeared so frail that she would certainly need to be lifted up and carried into the Animal Aid Unlimited rescue van, but she was so scared and miserable that she resisted help.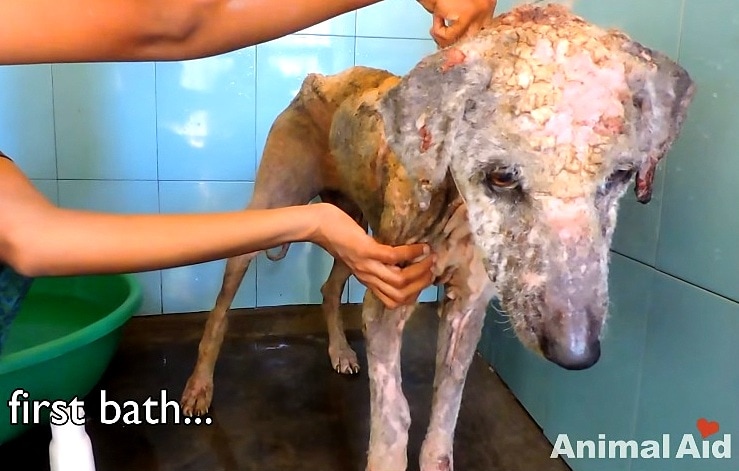 Alice, as she was called, desperately needed treatment for her mangy skin.  The parasites had ravaged her body for so long that her skin developed a very hard, stone-like crust.  She was bathed and gently massaged with medicated lotion.
Though at first she didn't want to be touched, Alice quickly learned that people were there to help, and were making her feel better.  After only a few days, her scabby skin started healing nicely.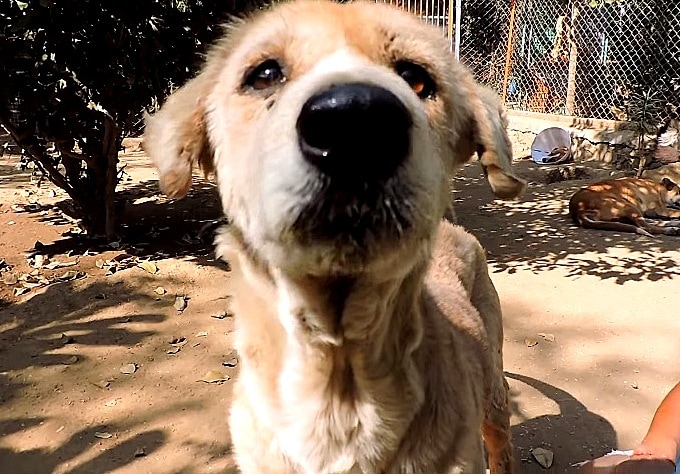 Six weeks later, and Alice became almost a completely different dog.  She learned that trusting humans meant receiving the love and care that made her feel safe, comfortable, and happy.
To help Animal Aid Unlimited continue to save dogs like Alice, please click here.  They simply can't do it without your help.