Thanks to concerned neighbors, a dog that spent three months living in the back of a truck in Arica, Chile, with no access to the outside world and limited access to food and water has been rescued by animal rescuers and police officers.
The black dog has never seen the inside of his owner's home. Neighbors called authorities to report the abuse and officers were dispatched to the location. When they arrived, they found a malnourished dog living among garbage and his own feces. The pet had no food or water at the time and had little shelter in the back of the pick up truck.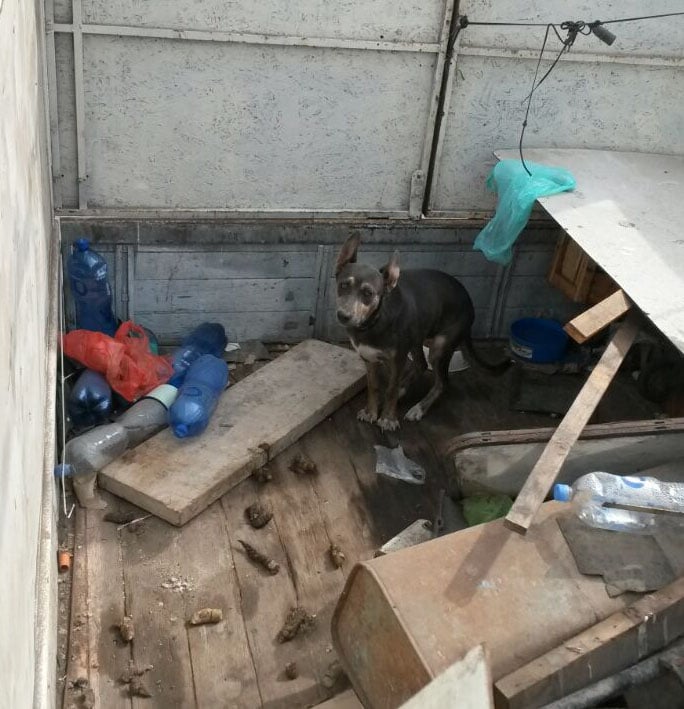 The walls of the vehicle were conditioned to block the dog's view to the outside world as well as allowing him to escape his "home." The vehicle had no roof on cargo area and the dog was always exposed to the elements.
Police investigated and identified the truck's owner. After questioning the man, he admitted his pet had been living in the truck for the past three months. This, because there was no room in the man's home to keep the dog. Police immediately arrested the animal abuser on felony animal cruelty charges.
The dog was transported to a local veterinarian and after a thorough check up, vets determined the pet's health suffered significantly due to the deplorable living conditions. The dog is now under the care of the state and once the court hearing is finalized the pet will be made available for anyone interested in adopting him.