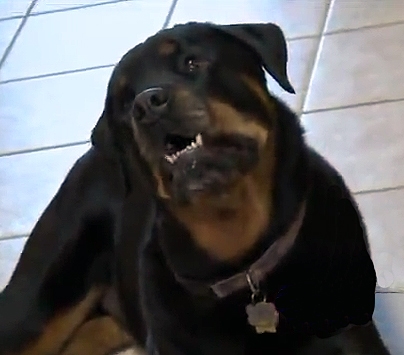 We all like to think that our dogs would protect us from an intruder, but before you put too much faith in Fido, watch this special report from WHNT. The Alabama TV station hired a 'burglar' to break into homes in order to assess the protective nature of a number of dogs.
Today's test subjects:
Layla: 30 Pound Louisiana Catahoula Leopard Dog
Oliver: 28 Pound Papillon Mix
Charlie: 120 Pound Rottweiler
Indy: 5 Pound Yorkie
Asher: 11 Pound Chihuahua-Rat Terrier Mix
Major: 85 Pound German Shepherd
Who cowered, who ran, who played, and who protected? Watch and learn – you may be surprised by the results.