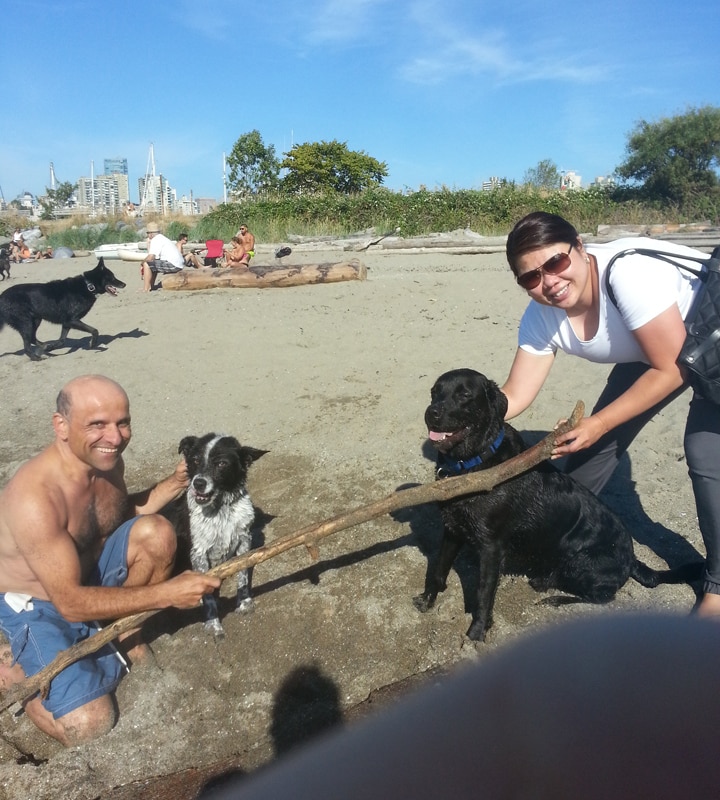 When a Border Collie named Bagels was in danger of drowning when he chased after a stick another dog came to his rescue.
Joe Markovitch took his dog Bagels to a local Vancouver beach to swim on Thursday, an activity Bagels loves. While at the beach Bagels picked up a stick that was about five feet long and took it into the water with him. The stick was too much for Bagels to manage though, and he soon was in serious trouble.
"Because he grabbed it at one end, the current wouldn't allow him to turn," said Markovitch. "So he just kept swimming out to sea."
Markovitch could see that Bagels wasn't going to let go of his stick, so he jumped in the water to go after him. Markovitch hadn't made it very far when a black Lab swam past him. The black Lab grabbed the other end of Bagels stick and helped him turn around and swim to shore.
"They literally walked out of the water with the stick in their mouths," said Markovitch. "I haven't seen anything like it before, this other dog maybe even saved Bagels' life."