Tervel, a blind and partially deaf senior chocolate Lab used to feel like he was in a lonely world of his own until he became friends with Pudditat.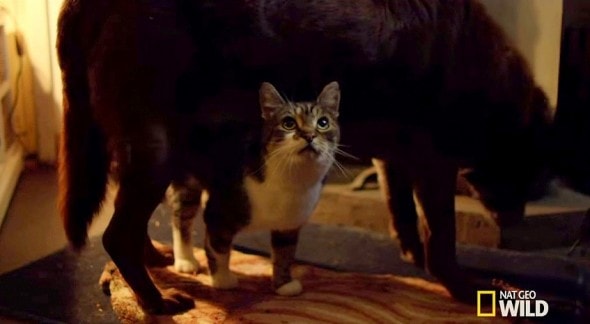 As Tervel's vision failed, he began bumping into things.  So he spent most of his days lounging in his basket, too unsure of the world to leave.
Pudditat is kind of a bully, and is mean to the other cats around.  But for some reason he took a liking to Tervel.  He likely sensed that the dog was clearly not a threat.
Now Tervel isn't afraid to go for walks outside, because he has his buddy to open doors and help him get around.

See more cat stories on our sister site, www.lifewithcats.tv.