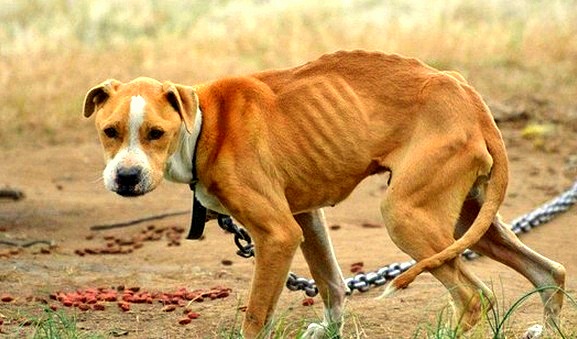 It has long been known that children who torture and kill animals often go on to kill people later in life if their deeds are not addressed.  So the FBI is recategorizing animal cruelty to make it a Class A felony in order to better track animal abusers and to get them help before their behavior worsens.  This also means that punishments for animal abuse will be more severe.
Animal abuse has previously been considered a lesser crime, but now it will be a Group A felony with its own category, the same way homicide and arson are listed.
"It will help get better sentences, sway juries and make for better plea bargains," said Madeline Bernstein, president and CEO of the Society for the Prevention of Cruelty to Animals Los Angeles and a former New York prosecutor.
Youthful offenders will be identified in the hope that they might realize "if he gets help now, he won't turn into Jeffrey Dahmer."
Serial killers like Dahmer, Albert DeSalvo (the Boston Strangler), and David Berkowitz (the Son of Sam) all tortured and killed animals.
"The new animal cruelty statistics will allow police and counselors to work with children who show early signs of trouble, so a preschooler hurting animals today isn't going to be hurting a person two years from now," Bernstein said.
The FBI says law enforcement agencies will have to make reports of incidents under four categories:  simple or gross neglect; intentional abuse and torture; organized abuse, including dogfighting and cockfighting; and animal sexual abuse.
"The immediate benefit is it will be in front of law enforcement every month when they have to do their crime reports," said John Thompson, interim executive director of the National Sheriffs' Association who helped establish the new animal cruelty category. "That's something we have never seen."
Crimes will be tracked nationwide, and will hopefully ensure tougher sentences for abusers.
"Regardless of whether [or not] people care about how animals are treated, people — like legislators and judges — care about humans, and they can't deny the data," said Natasha Dolezal, director of the animal law program in the Center for Animal Law Studies at Lewis & Clark College in Portland, Oregon.
It is unfortunate that the mistreatment of animals on its own doesn't merit harsh punishments, but any step in the direction of ending neglect and harm against them is a good one.