Many people would assume that being blind and deaf would damper a puppy's spirits.  However, such people would think twice before making such assumptions after meeting Bruno.
At only three months of age, Bruno came to the Oregon Humane Society (OHS) from Josephine County Animal Control through the OHS Second Chance Program. Before arriving at OHS, Bruno was adopted twice and returned back to the shelter.
His first home surrendered him to Josephine County, where he lived for one month before being adopted again into his second home. That adoption didn't last either and Bruno was transferred to OHS. Part of the problem is that training and working with a deaf and blind dog is extremely challenging and frustrating for even the most patient of people!
Despite it all, Bruno never lost hope for a forever home to call his own and everyone at OHS was hoping with the sweet little dog.
After only eight days, the perfect family arrived!  Bruno was then adopted into his third home, where he has been living happily ever since.
Bruno has shown himself to be resilient, smart and very affectionate. His new family wrote OHS about him:
"Bruno is doing well. He is learning the layout of his new home, knows where his food and water bowls are, and is eating and drinking well. We are enjoying sweet bonding time with him and he is curious, playful and very tenacious! We really adore him: he's already a Facebook sensation among our friends, relatives and vet staff. He's definitely a lot of work, but it has been joyous for us."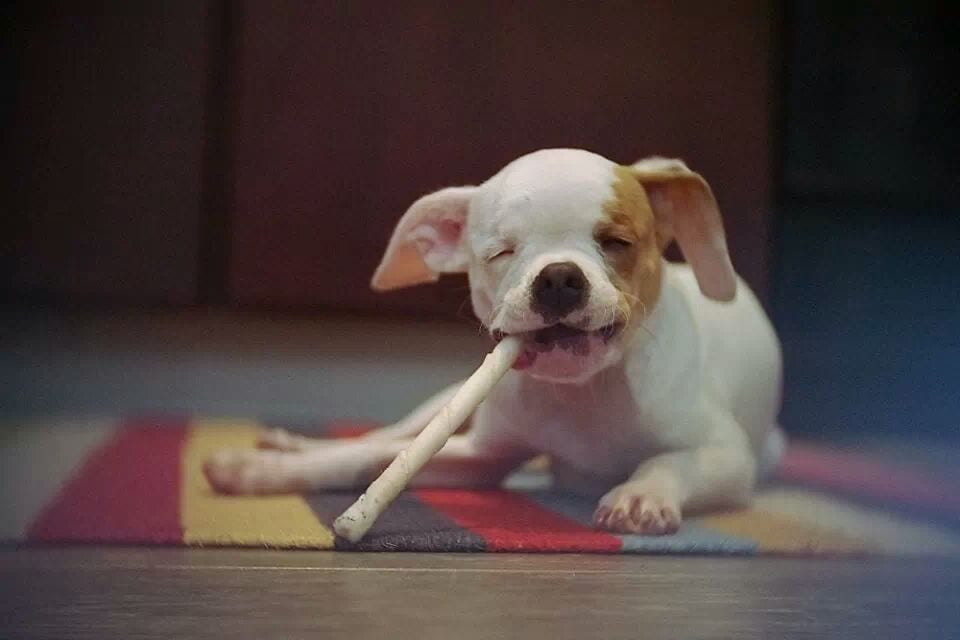 Bruno's story proves that even dogs with the most difficult special needs should be given a second or even third chance. It may be difficult, but there are ways to work with such dogs, even if they are blind and deaf.
Those who step up to foster or adopt special needs dogs such as Bruno not only greatly improve the lives of dogs, but also provide inspiration and raise the bar for the rest of us.
——————————
The Oregon Humane Society is the largest and oldest humane society in the Pacific Northwest, completing over 11,000 adoptions every year. They are not associated with any other humane society and rely solely on private donations. Their mission is to foster an environment of respect, responsibility and compassion for all animals through education, legislation and leadership. They strive to care for the homeless, to defend the abused and to fight with unrelenting diligence for recognition of the integrity of all animals.