Every shelter dog dreams of finding his or her human, leaving the shelter and entering a loving forever home. For Bolt, a homeless Staffordshire Bull Terrier from Drumoak, Aberdeenshire, the dream came true just after spending 550 days living in a Scottish SPCA Rescue center.
Nikki and Martin Shaw are Bolt's newest forever parents. They met him at the shelter and instantly fell in love with him.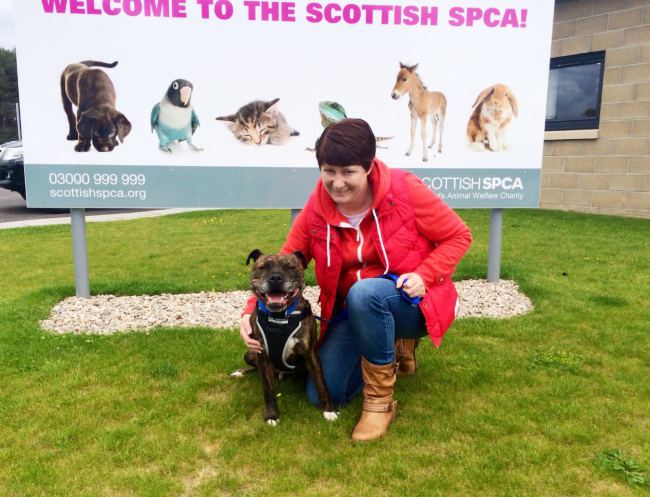 "He slept for almost two days straight when we first got him home and it was lovely to see him so relaxed," Ms Shaw told Metro. "It was as if all the stress of being homeless had finally been lifted from him."
Shelter staff and volunteers are extremely happy to see the long time resident find his loving humans.
"Everyone here is over the moon that he has finally found his forever home and we just know he is going to be spoiled rotten," said Debbie Innes, assistant manager for the center. "Seeing a dog like Bolt leave to start a happy new life is the kind of moment that makes this job worthwhile."
Bolt no longer dreams of a forever home, he probably wishes that all his shelter friends find a home as he did.