In Dog Trots Globe—To Paris & Provence, author Sheron Long recounts French adventures with her 9-year old Sheltie, Chula. Over 150 vivid photographs take readers right along through outdoor markets, to sidewalk cafes, by the Seine in Paris, and into the lavender fields and villages of Provence.
Along the way, readers learn about everything from French cheeses to how the Eiffel Tower is painted. Useful information on international pet travel is also included in this fun and often humorous read that is part armchair travelogue and part canine memoir. Learn more.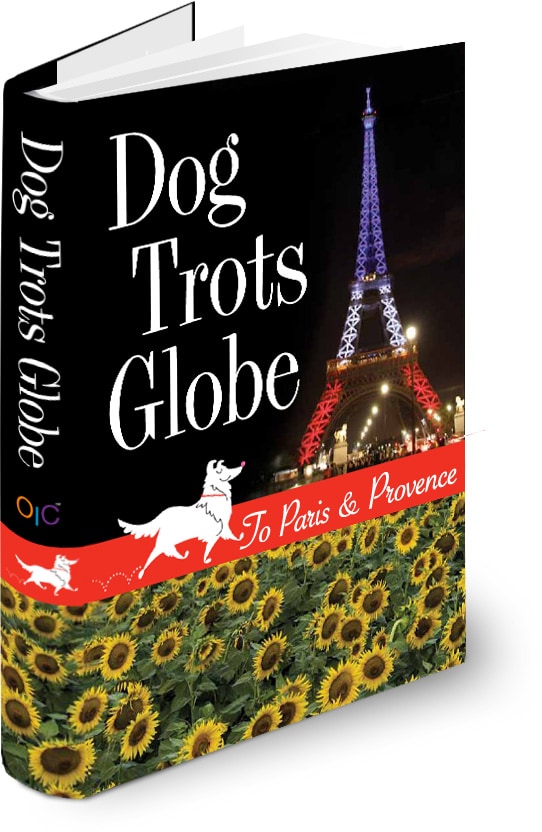 How to Enter
Today's three giveaway winners will each receive a copy of Dog Trots Globe—To Paris & Provence by mail. As always, only those in our e-mail list are eligible to enter, and if you're not subscribed, you can fix that in five seconds by clicking here. When your first daily digest e-mail arrives, hit reply, type the words "contest entry" in the subject and send (current subscribers can reply to today's digest).
We'll use random.org to select winners, who will be notified by e-mail. Entries will be accepted through midnight Wednesday: please note that this contest is open to residents of the US  only. Good luck! 🙂