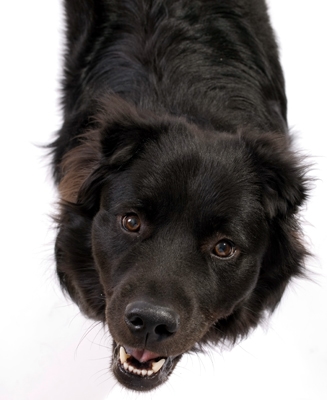 After federal officials in Canada questioned the effectiveness of search dogs at international entry points, Canada Border Services Agency (CBSA) pulled some of their search-dog teams.
Statistics show that during fiscal year 2011-12, there were more that 31,000 seizures of animal products, animals and meat; 7,179 of the confiscated cases were detected by search dogs. In the case of illegal drugs, there were 10,187 impounded drug cases and only 360 of those were detected by dogs.
The data shows that even though search-dog teams are present at border patrols, they are not responsible for identifying and seizing the majority of the illegal items. Most are done by Canada Border Services Agency officers.
According to Union representative for border services workers, Dan Robinson, there are more working officers at border entry crosses than dogs. This is why the number of illicit substances identified by the search-dog teams is relatively low.
"There's obviously a lot more officers out looking for drugs than there are dogs looking for drugs," said Robinson. "Yeah, the numbers probably look low, but I would suspect it has more to do with how the tool is used."
Robinson suggested that if officials compare the number of detections derived from mechanical equipment to the overall number of identified cases, federal officials will also conclude that the mechanical equipment is not as effective.
According to Lawrence Myers, who studies detector dog capabilities at Auburn University in Alabama, search-dog teams might be detecting more illicit meat than drugs due to factors such as the number and scheduling of dogs, and the quantity of each contraband. It is also known that drug smugglers spend more time hiding their illegal substances compared to those few people trying to smuggle meat.
So far, 18 dogs have been retired, but Canada's border crossings still have 52 active search-dog teams.
"While detector dogs are effective in several environments, in some circumstances there are other available technologies or search methods," said Esme Bailey, spokesperson for the Canada Border Services Agency. "The intent is to eliminate detector dog service teams, particularly in locations where multiple teams exist, risk is low, and where there are other options."
The data shows that search-dog teams are only detecting a low numbers of illegal drug smuggling, but this does not suggest that large quantities of illegal drugs are entering Canada. This only shows what sort of illegal detections dog-teams are making at border crossings.