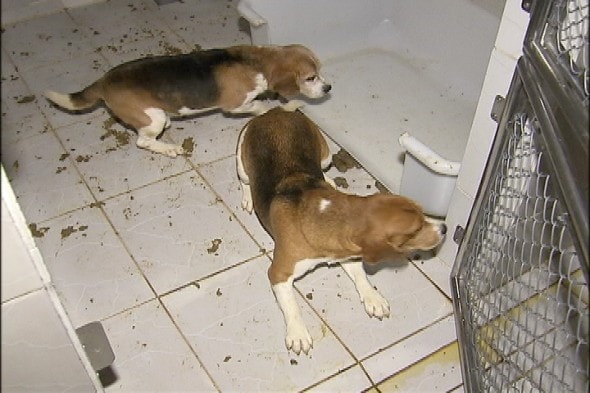 Animal activists are rumored to be behind the freeing of nearly 200 beagles to be used for drug testing in the state of Sao Paulo.
Most of the dogs had their fur shaved, and one was found dead and appeared to be mutilated before being frozen in liquid nitrogen. Activist Giulana Stefanini said another of the beagles "was found with no eyes."
Before storming the lab, activists went to police to inform them of the mistreatment of the animals, but said police took no action. Animal testing for scientific purposes is legal in Brazil, and is apprently regulated, but animal advocates disagree.
Protesters had a meeting scheduled with the lab, but it was canceled at the last minute. The lab described their intrusion as "an act of terrorism." They insist that their activities are monitored by Brazil's Health Surveillance Agency.
There is no word yet on the whereabouts of the dogs, but it can be expected that the activists will be seeking out loving homes for them.