On Nov. 8, 2013, a badly burned, 2-month-old puppy was taken to Alberta Animal Rescue Crew Society (AARCS). The puppy suffered from severe burns to his head and face. Rescuers believe a chemical substance was poured on the innocent animal and he was then ignited.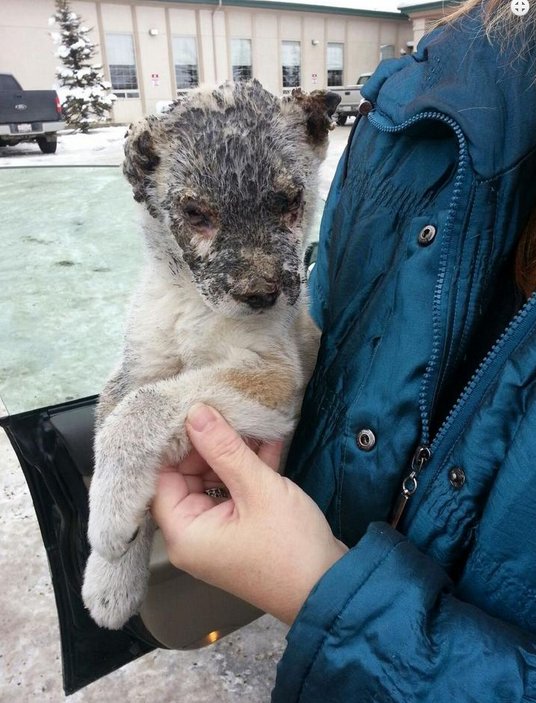 The puppy was named Nero by rescuers. He was found by a Good Samaritan from a rural Saskatchewan work camp. The Good Samaritan was familiar with the rescue organization and when the puppy was found, AARCS was called.
"We got a call from a citizen who had found [Nero]," Deanna Thompson, executive director with the Alberta Animal Rescue Crew Society, told 660News. When rescue workers picked up the young pup they were shocked to see the extensive burns the dog endured.
Nero was immediately scheduled for emergency surgery, but unfortunately, he lost one of his ears. Veterinarians hope he won't have life-long injuries to his eyes.
"We are trying to find out who did this, but it doesn't look promising as he was found abandoned," AARCS posted on their site.
The Saskatchewan SPCA was notified of this animal cruelty case and hopefully the culprits will be found.
Nero will need weeks of recovery, but his caretakers are hopeful he will pull through.
To help Nero you can make an online donation through the AARCS website.