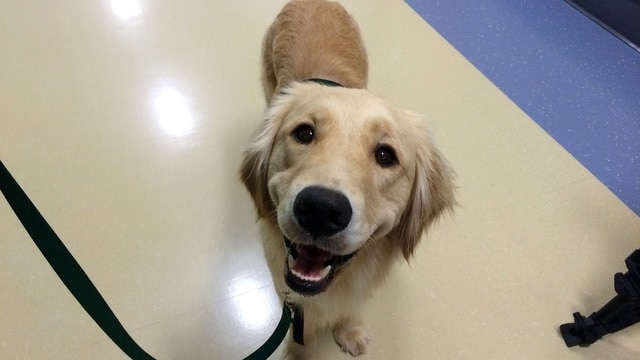 The Penn State Children's Hospital in Hershey, Pennsylvania has hired on what they are calling, "the first full-time facility dog" at any children's hospital in Pennsylvania.  Ashley Kane, the Child Life Program Manager at Penn State Hershey Medical Center, has really done her homework in researching the best way to bring a dog on staff for maximum effectiveness.
"I started doing some research and homework and was really nervous to even to mention it as an idea," said Kane.
The project has only been active for the last five weeks.  However, the efforts seem to be a real hit with both the hospital staff, and the young patients in the hospital battling a number of different, sometimes life-threatening illnesses.  Having the dog there can be very helpful in getting the younger ones through the scarier parts of their treatments.
"It's really filled a void, and it's really really helped patient care," said Michael Hulse, a pediatric radiologist.
"She's a wonderful four-legged coworker for everyone in our hospital," said Kane.
Kaia not only makes the kids happier and a bit less anxious about things, she helps the staff doing the testing and administering treatments to NOT have to use dangerous sedatives or anesthesia.