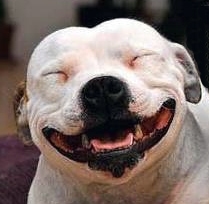 An Arkansas Mayor says it's irresponsible owners who need to be addressed in new town ordinances, and not the dogs who suffer discrimination as a result of their irresponsibility. With this in mind, Mayor Frances Hime says a proposal to ban pit bulls will not be entertained by the town of West Fork.
The ban had been proposed after a number of bite incidents in the area. Not all of them were inflicted by pit bulls, but as is often the case, the breed was the first to be considered when a ban was discussed.
Hime said the city council voted down that ban proposal after considering the bigger picture. She has always maintained that the dogs were not to blame, an opinion she shared in an interview earlier this year with Arkansas Matters.
"I don't know if we really need a ban, it really relates back to how the dogs are raised and trained," she said.  "I understand the feelings completely, I've had a pit bull in the past, I had it for many years, they're sweet and loving, but there are people who aren't responsible."
Hime told Ozarks First the council will instead consider harsher punishments for irresponsible owners in future attack cases.